OVERVIEW
ITINERARY DETAILS
DATES AND PRICES
Take this culturally rich tour of San Miguel de Allende and Guanajuato and immerse yourself in two of Mexico's most beautiful and historic cities. Starting in Guanajuato, this week-long vacation will stop at the cities' most famous landmarks while uncovering some of their lesser-known gems.
Marvel at Colonial architecture, uncover the artistic spirit that fuels both these UNESCO World Heritage Cities, and experience the tranquil beauty of everyday life in this gorgeous part of the world.
As with all our Mexican vacations, you can customize this San Miguel de Allende and Guanajuato vacation to your exact desires, so if there's something your heart longs to see, our expert Travel Planners can make the arrangements for you.
PHOTO GALLERY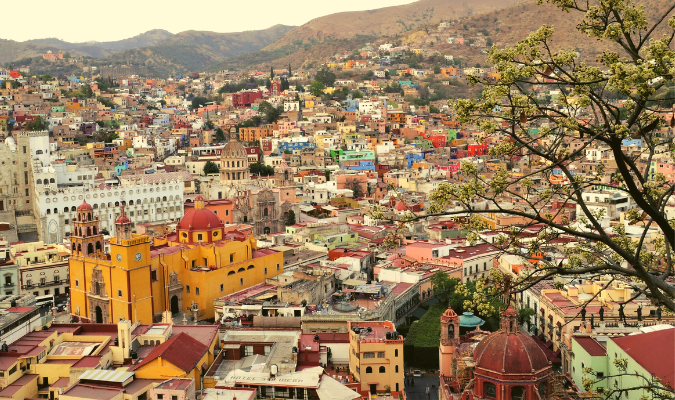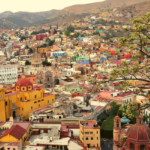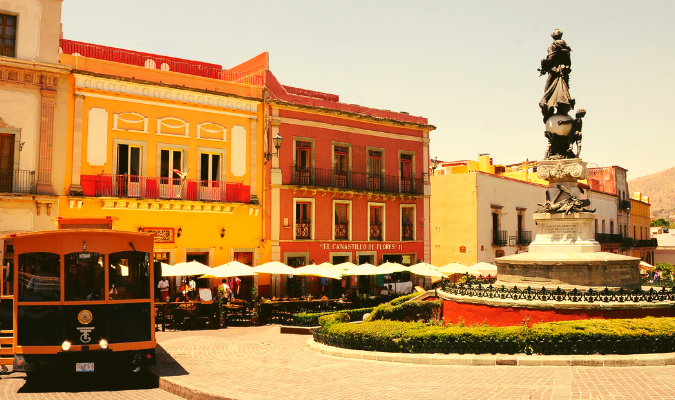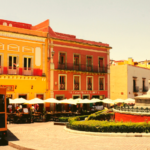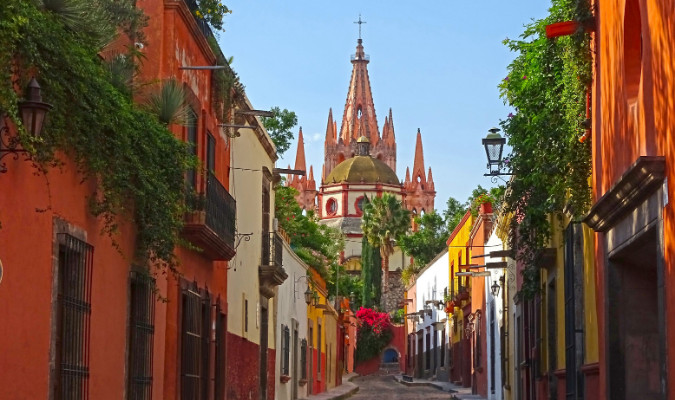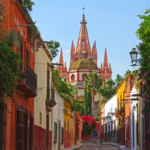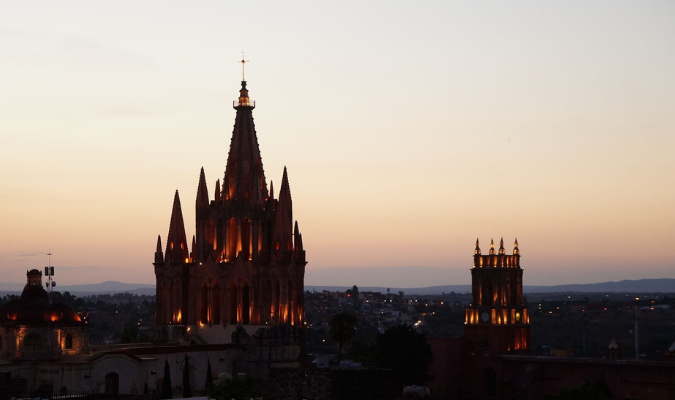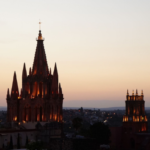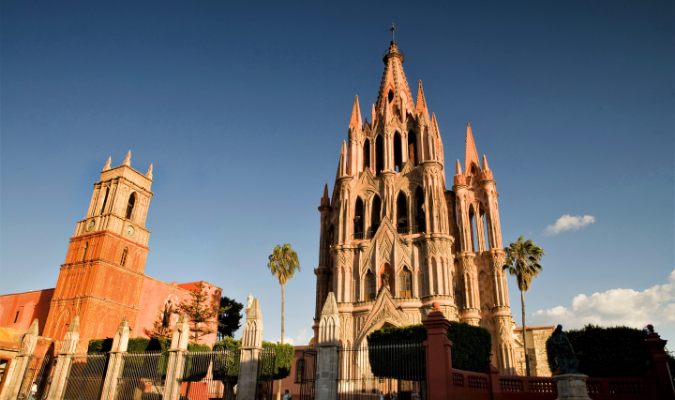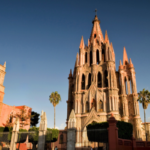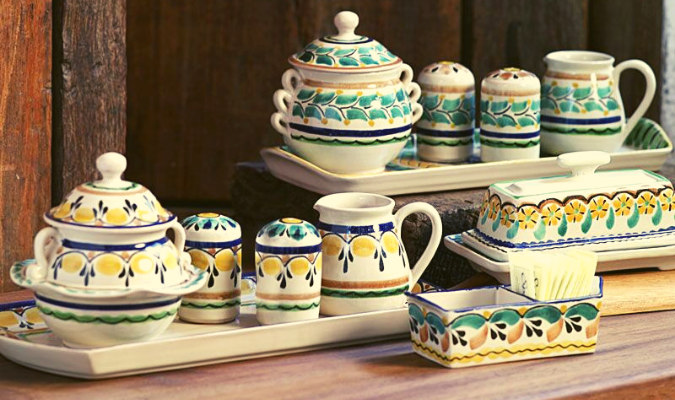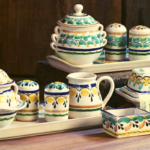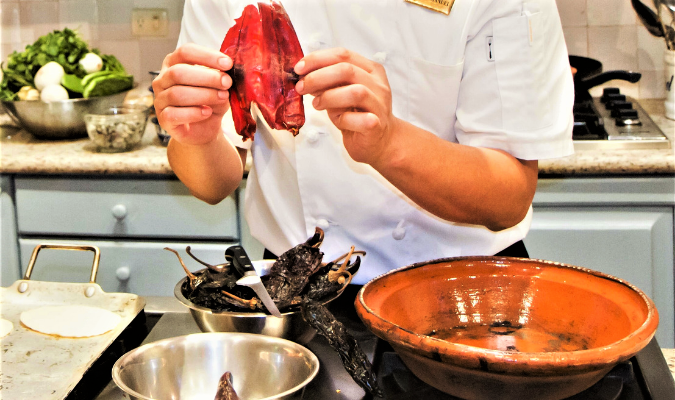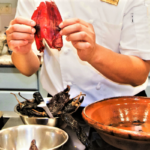 HIGHLIGHTS
Guanajuato – Take a guided excursion of the vibrant center of Guanajuato, stopping at its historic landmarks
Private art tour – Dive into the creative soul of Guanajuato, visiting famous artists' workshops, fascinating museums, and more
San Miguel de Allende – Visit San Miguel's gorgeous city center and its greatest landmarks including the famous Parroquia de San Miguel Arcángel church
Mineral de Pozos – Venture into this little-known colonial mining center, recognized as a Magic Town (Pueblo Magico) by the government
CUSTOMIZE
Feeling Creative?
You can customize this itinerary by adding or removing the tours and activities.
Go to our Online Journey Builder to start customizing this itinerary
Day 1: Arrive in Leon, private transfer to Guanajuato
On arrival at Leon International Airport, you will be met by a Journey Mexico guide and privately transferred to your hotel of choice. Spend the rest of the evening at leisure, relaxing in your accommodation and preparing for the rest of your adventure.
Day 2: Explore Guanajuato
Guanajuato's history is as rich as its silver mines were during the Colonial era; today is your chance to become acquainted with its many fascinating intricacies.
With an expert guide, take a walking tour of the city center's historic landmarks and use the morning to explore the winding streets and subterranean passages that make this city a Mexican medina.
The thriving downtown area is full of boutique shops to explore while the smells of classic Mexican cuisine wafts through the streets, an almost irresistible call to one of the many delicious restaurants that populate the area.
Day 3: Take a private art tour of Guanajuato
Delve deep into Guanajuato's creative soul, exploring the literature, art, and artisanal crafts that have flourished, and continue to thrive, here.
Arrive first at Casa de Espiritus Alegres (House of Happy Spirits), an 18th century former hacienda turned textiles museum. Its arresting architecture and intricate décor are worth the trip on their own, but all guests must head to the balcony to take in the breath-taking views.
After, venture to the workshop of celebrated potter Gorky Gonzalez to see his iconic pieces made using the traditional Majolica style, which produces bold, colorful designs.
After lunch, visit the former home of late muralist José Chávez Morado and painter Olga Costa to view its exquisite collection of paintings, ceramics, and other fine art. If there's time, head to the former home of Diego Rivera, one of Mexico's most celebrated artists to explore its museum dedicated to his work.
Day 4: Tour of San Miguel de Allende, time at leisure
Spend the morning at leisure, taking a last look at Guanajuato, and picking up those last little gifts you may have missed. Then, enjoy a comfortable private transfer to the charming colonial city of San Miguel, regularly named the best small city in the world.
Upon arrival, enjoy a guided walking tour of the city center, taking in its most important and beautiful landmarks. One highlight will undoubtedly be the famous Parroquia de San Miguel Arcángel, a soaring church painted in baby pink that has become an icon in the city.
The history and lore of San Miguel are irreversibly intertwined with the country's Independence Movement, and you will feel the energy and spirit of freedom as you tour this undeniably beautiful city.
The late afternoon is open for you to relax in the hotel or to browse the many boutique shops, visit museums and galleries, and relax in the central square of San Miguel de Allende.
Day 5: Visit Pueblo Magico, Mineral de Pozos
Today, it's time to explore a lesser-visited part of Mexico, the little-known colonial mining center of Mineral de Pozos, recognized by the government as a Pueblo Magico (Magic Town) for its beauty and historic significance.
Pozos, which sits in a mesquite tree-strewn landscape, was once known throughout Colonial Mexico for its opulence and thriving mining industry. However, by the 1960s it became a virtual ghost town. Now, it's undergoing a revival — thanks in no small part to its gorgeous surroundings.
Take a guided tour of the city center and visit the mysterious ruins before a lovely lunch in the courtyard of the boutique hotel, Posada de las Minas.
After, visit a local artisan who crafts unique, handmade musical instruments. Receive a demonstration of his musical talents before perusing his shop. Return to San Miguel in the mid-afternoon with time to explore the city center or to relax in your hotel.
Day 6: Cooking school experience, San Miguel art tour or hot spring afternoon
After breakfast, head to the renowned Sazon Cooking School for an exciting exploration of Mexican cuisine in a shared cooking lesson led by an expert chef.
As any good cook knows, the best meals are made with the very freshest ingredients, which is why you will first head to the local market with your chef to look through the colorful stalls and pick out the best ingredients. After, head back to the cooking school to make some classic Mexican dishes.
Next, you can choose from two activities: either a tour of San Miguel's artistic highlights or a relaxing afternoon soaking in the local hot springs.
The artistic tour visits the private collection of local residents Bill and Heidi La Vasseur, which includes original works by emerging Mexican artists. Some of the items are available for purchase. Time permitting, the tour may also take in the private collection of renowned artist Romeo V. Tabuena, a Filipino painter and printmaker whose works attracts the interest of collectors across the planet.
If you opt for an afternoon of relaxation, your expert guide will take you to Las Grutas, mineral hot springs located 15 minutes outside of San Miguel, to soak and heal in the crisp high desert air.
Day 7: Departure from Leon
On the final day, you will enjoy a private transfer from your hotel to Leon International Airport — your airport for departure.
Dates
Our trips are fully customized, allowing us to build your itinerary for any time of the year.
Prices
Our custom-tailored journeys start from $1,000 USD per day for two travelers. Contact us today to discuss your travel desires and design a personalized proposal with exact pricing.
Please note, our pricing guideline is a starting from price and is not necessarily applicable to the suggested hotels contained within the suggested itineraries on this web site. Itineraries are customized prior to final pricing.