Thinking about your next family vacation in Mexico? Consider traveling the Yucatan Peninsula and Riviera Maya with Chablé hotels´ and Journey Mexico! Here´s what we love about Chablé´s properties for families:
CHABLE FAMILY FRIENDLY EXPERIENCES 
The Chablé experience is rooted in Mayan culture and the stunning surroundings that the properties call home. Family-focused activities showcase Mexico´s ancient culture and natural wealth while making it accessible to younger guests. 
Melipona Bees
At Chablé Yucatán, families can learn about the hotel´s Melipona bee colony on a ´Be a Beekeeper´ adventure. Discover the importance of these stingless bees to past and present Maya communities as you take part in a ceremony to ask the ancient Mayan god of bees for a good harvest and collect honey from the hotel´s hives, before enjoying an idyllic family picnic. Little creatives will also love the chance to craft handmade honey sweets, soaps and beeswax candles using ingredients from the beehives!

Games & Activities
Teens can blow off steam at Chablé Yucatán´s fun fitness routes that trail through the hotel´s jungle or join an expert for a guided bike ride through the majestic rainforest.  Other children's activities include: board games, "old-school playtime", scavenger hunts, "fun-tastic experiments", nautralist workshops, and arts and crafts.

Water & Land Sports
Chablé Maroma's private sandy shores hold lots of opportunities for family fun, from riding flat-tire bikes on the beach and kayaking the calm Mexican Caribbean waters, to paddle boarding out to the reef with the hotel´s sustainability expert to learn about its importance. On dry land, teens can challenge themselves with speed drills and jogging stations on the beach or take a a tennis lesson with the family.  
FAMILY VILLA AT CHABLÉ YUCATÁN 
Chablé Yucatán´s Family Villa "Casita 23" offers just the right amount of privacy for adults and children. Immersed in the Mayan jungle, these villas are contemporary and cool, featuring a crisp outdoor swimming pool, lazy hammocks, and an al fresco dining terrace. An indoor living area sits between two separate guest rooms with a king and two queen beds, while spacious ensuite bathrooms on either end of the villa frame vibrant tropical leaves through glass window walls. Kids will love feeling like they´re in the heart of the jungle! Enjoy some peace and quiet with modern amenities including coffee, Wi-Fi, and satellite TV. 
HOTEL FACILITIES 
Maroma´s L-shaped beachfront swimming pool is a treat for all the family, overlooking the hotel´s huge private beach surrounded by mangroves, while all accommodations at Chablé Yucatán feature a private plunge or swimming pool. Adults will want to slip away to the properties´ beautiful spas during their stay, offering hydrotherapy circuits, dynamic treatments and healing therapies. Tap into family wellness with private meditation and children´s yoga sessions on the beach at Maroma or beside Yucatán´s magical on-site cenote.  
CHABLÉ YUCATÁN KIDS CLUB 
Watch this space for Chablé Yucatán´s incredible Kids Club, coming soon! The center was inspired by the mythical Mayan Aluxes; little spirits who cause mischief whilst caring for the region's agriculture! At the club, the jungle takes center stage, with elevated pathways winding through the trees and monkey sculptures scattered throughout. Children will enjoy an array of captivating activities within the space, from growing vegetables in traditional Mayan gardens known as ka'anchés, to theatre and henequen weaving workshops, to stargazing and watching movies under the leafy canopy. The fun doesn´t stop there, Chablé´s kids club hosts pickleball, ping pong and table football tournaments, as well as a soft play area fitted with slides, a splash zone, a library and a dedicated teens area. The Corn Ceremonial Centre sits at the heart of the space, where children can learn about Mexico's culinary traditions and try local dishes.  Here's a sneak peek: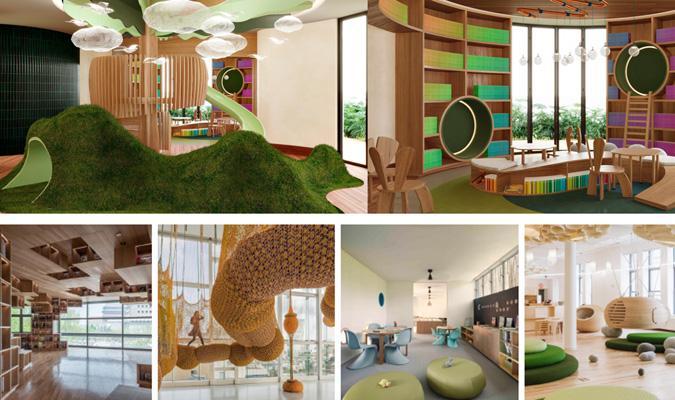 GET INSPIRED: YOUR TRIP TO YUCATAN AND RIVIERA MAYA
Are you ready to spend some quality time as a family on a tropical vacation? Check out our inspirational, sample itinerary based around the Chable properties which can be fully customized to your preferences by one of our travel planners. What's included? Four nights at Chable Yucatán, five nights at Chable Maroma, and an array of unique and authentic experiences to connect with nature and Mayan culture.

View the itinerary here!
START PLANNING WITH JOURNEY MEXICO
To include Chable Maroma, Chable Yucatan and/or Casa Chable Sian Kaan in your next trip to Mexico, contact Journey Mexico´s team and speak to a travel planner. Get some ideas flowing with our special itinerary:  Cultural and Wellness Journey with Chable Hotels, which includes a stay at all three hotels and can be customized to your preferences.  Trips start at $1,800 USD per day for two travelers.