Visiting Mayan archaeological sites is awe-inspiring. Millions of travelers go to these fascinating and mysterious destinations every year. In the company of the right guide, every stone and engraving speaks to you of a distant, fascinating world with a unique understanding of itself and its surroundings. But that world is not as distant as you may think. Mayan culture and traditions are very much alive in the Yucatan peninsula; you just need to know where to look.
After a day of exploring archaeological sites in the Riviera Maya with Journey Mexico, HAAB at Banyan Tree Mayakoba is a sensuous, immersive way to deepen your knowledge of the Maya civilization—as well as a way to sate the appetite you worked up swimming in the Caribbean and climbing pyramids.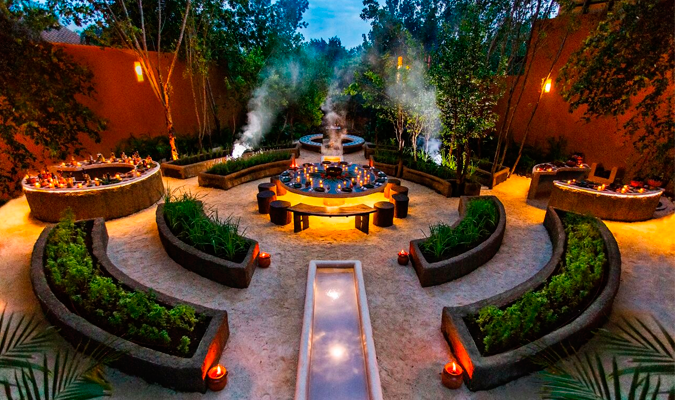 HAAB is a one-of-a-kind dining experience that celebrates Yucatan's cuisine and commemorates the way the Maya grew their crops in forest gardens.
Traditional Mayan warriors lead guests to the HAAB garden deep in the jungle. The setting is based on the four classical elements of nature: guests sit close to the earth, surrounded by water features, breathing in the air from the Caribbean Sea while their food is prepared over an open fire pit. There, you will first witness a sundown ritual that marks the passage of day into night, with Mayan concepts of time and space taking center stage for the evening.
The menu highlights authentic Mayan food, with local, fresh ingredients. As such, the menu adapts to what is in offer throughout the year. During your HAAB experience you will enjoy delectable dishes like Yucatan's iconic cochinita pibil (spiced suckling pig), fresh fish wrapped in banana leaves, lime soup, chaya empanadas, and traditional sopes—every dish a way to discover and relish centuries-old flavors. Fresh waters made with local ingredients like lime, orange, hibiscus flower, and lemongrass accompany your dinner, or you can try signature drinks prepared with Mayan liqueurs.
As your body takes in the sights, sounds, smells, and flavors, your mind is introduced to the wonders of the Mayan civilization. Storytelling is an essential part of the dining experience. Seated around a wooden table under the stars, you will learn about the Mayan calendar, tales, legendary characters, customs, crafts, and astronomy.
HAAB is aptly named after the Mayan solar calendar, which consisted in 18 months of 20 days each, plus five remaining days that were considered especially unlucky.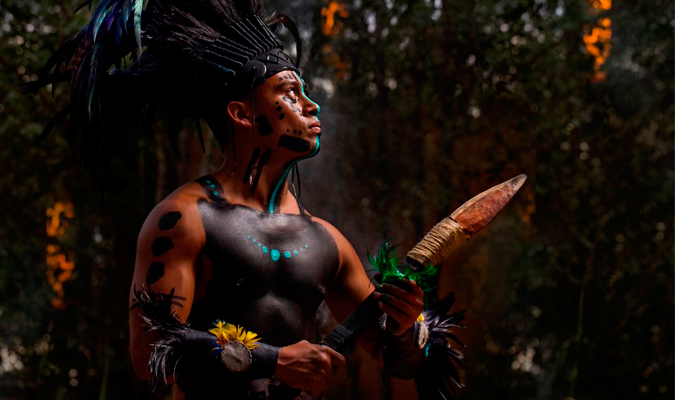 ---
Explore the Riviera Maya and join in the HAAB experience during your stay at a lavish Beachfront Villa with Banyan Tree Mayakoba and Villas by Journey Mexico. With various types of accommodation on offer, each villa is designed to give way to the surrounding beauty of freshwaters lagoons and the Caribbean Sea, creating your own sanctuary for the senses.