DAY OF THE DEAD MARKETING TOOLKIT
We are excited to provide you with our complimentary Marketing Toolkit for the promotion of Day of the Dead. This one-of-a-kind Mexican festival remembers and honors loved ones who have passed. It's a joyful and festive event filled with vibrant colors, cheerful celebrations, rich cultural experiences, and delicious food and drink.
Download and take advantage of our free-to-use marketing assets, put together to show off the very best of this vivid and vibrant Mexican celebration.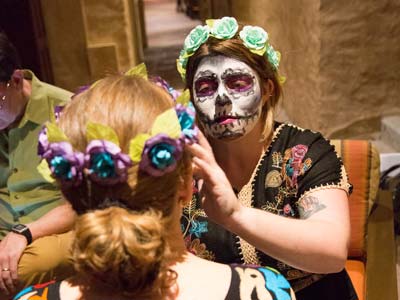 Sample itinerary: Day of the Dead in Oaxaca
Click the button below to download an example luxury itinerary for Day of the Dead in Oaxaca. Alternatively, click the bottom button to download the same example itinerary with a Mexico City extension, particularly useful for the UK and European markets.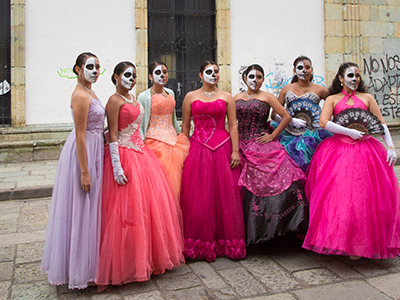 Free Blog Post: Three Cities To Visit For Day Of The Dead
Download our ready-to-use blog post, written by Journey Mexico, for your marketing needs. Copy and paste into your blog, social media post, or send it out to your email list. Simply click the download button below to retrieve the Word document. Illustrate the piece using the free photos below.
PHOTOGRAPHS
Download images from Day of the Dead to use in your marketing tactics
SOCIAL MEDIA AND SEARCH OPTIMIZATION
Here we have included some ideas and tips to use when promoting Day of the Dead through your social media and web channels
SOCIAL MEDIA SUGGESTED HASHTAGS
SAMPLE POSTS ON SOCIAL MEDIA
KEYWORDS FOR SEO
CONTACT US
For more information and inquiries, please contact us at [email protected]
If you prefer, one of our travel experts can help you via a phone call. Direct line from the USA: +1 (619) 819 5111