OVERVIEW
AMENITIES
SUSTAINABILITY
Rancho Pescadero sits an hour north of Cabo San Lucas and just 15 minutes from Todos Santos on Baja Sur´s Pacific coast. In between beautiful beaches and the Sierra Laguna Mountains, this adults-only resort is a great spot to explore Baja´s wild beauty.
The hotel has a contemporary aesthetic, where style blends with comfort while paying homage to the surrounding ocean-meets-desertscape. Guests can get back to nature exploring the property´s botanical and cactus gardens, orchard, creek, and natural bird sanctuary, as well as meeting the resident goats, chickens, and bees.
103 guest rooms, suites and villas enjoy a beach and ocean-inspired color palette, with organic materials and woven textiles and furniture. Most rooms have ocean and coastal views, some with plunge pools and rooftop decks with panoramic vistas. The luxury accommodations include 10 penthouses, 1 Hacienda Suite, and 12 ocean villas with plunge pools and fire pits.
On-site dining provides a choice of settings; oceanfront at Kahal Restaurant, in the garden at Botánica Restaurant, or chatting over freshly brewed coffee at Centro Café. Wellness and fitness are brought into focus at Rancho Pescadero´s pilates and yoga studios, swimming pool, exercise center, pickle ball courts, and spa, complete with an apothecary and salon.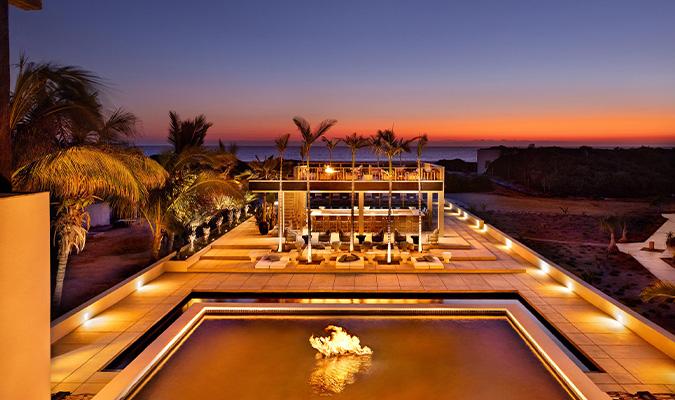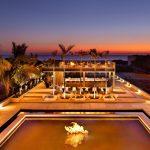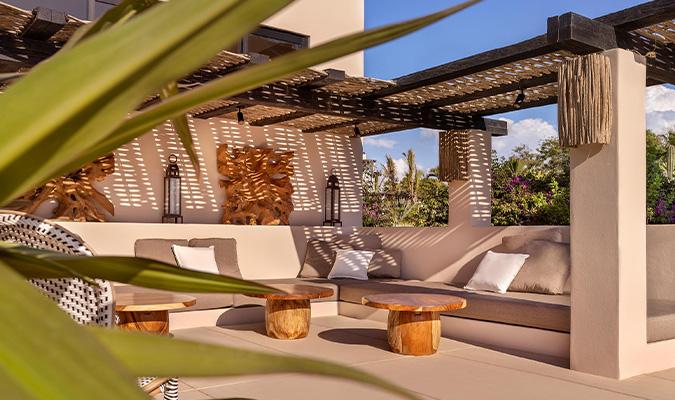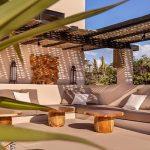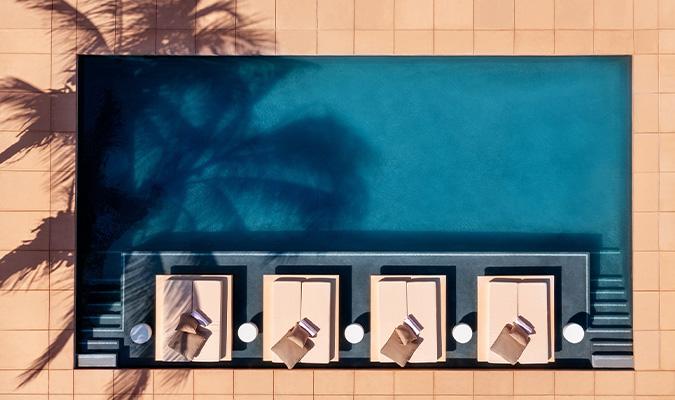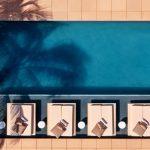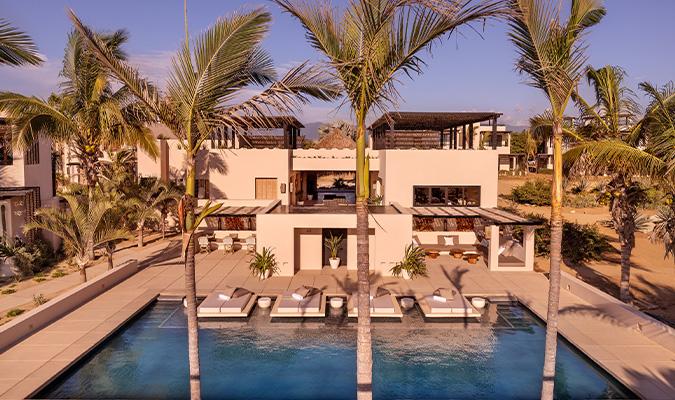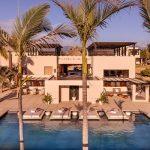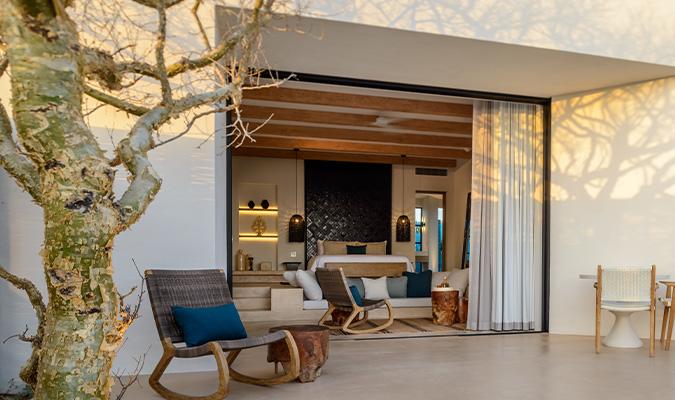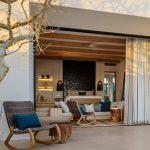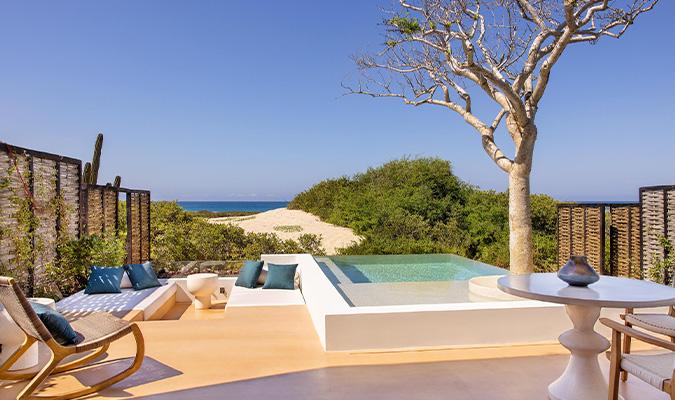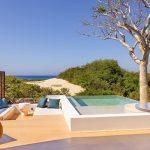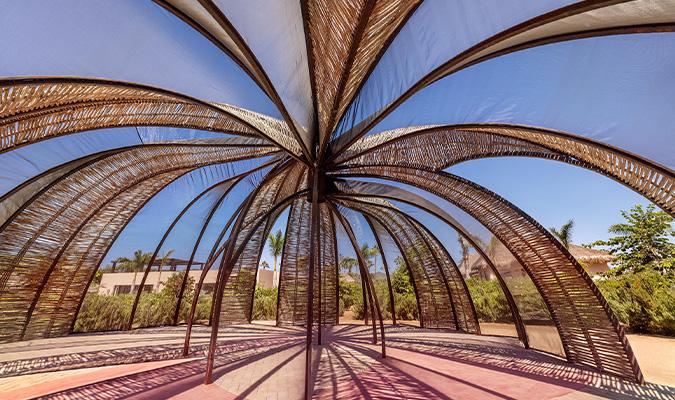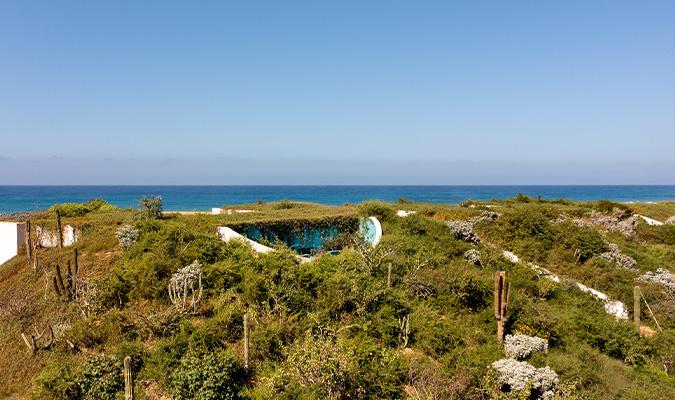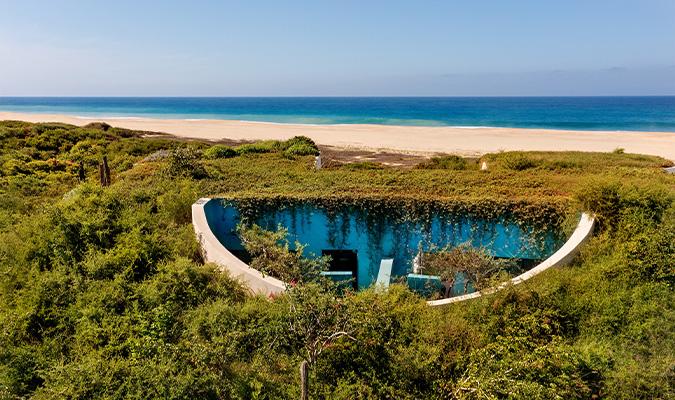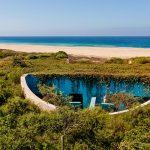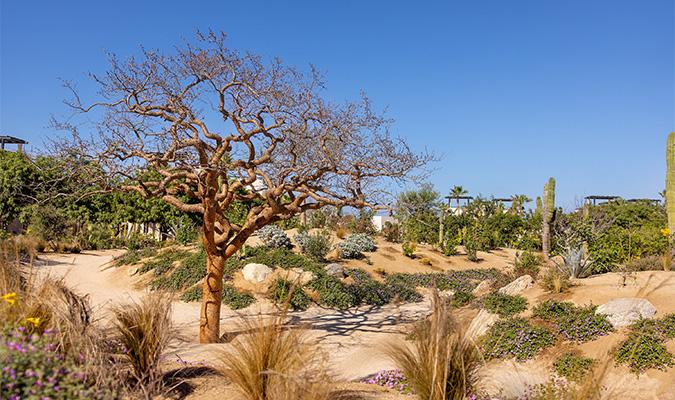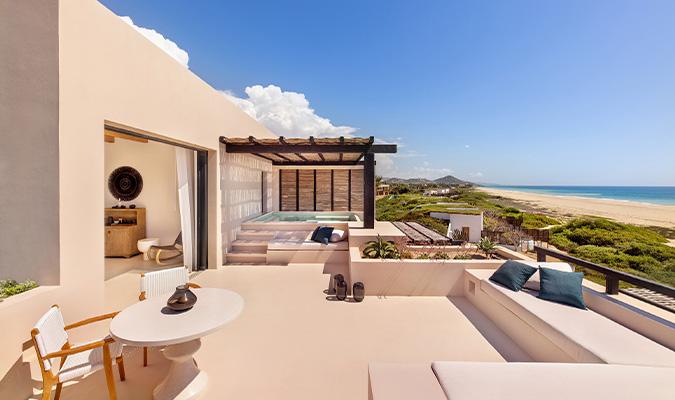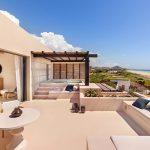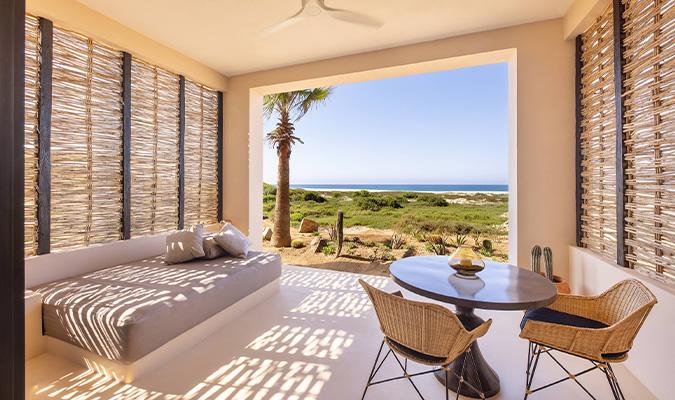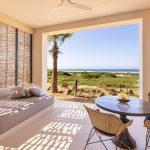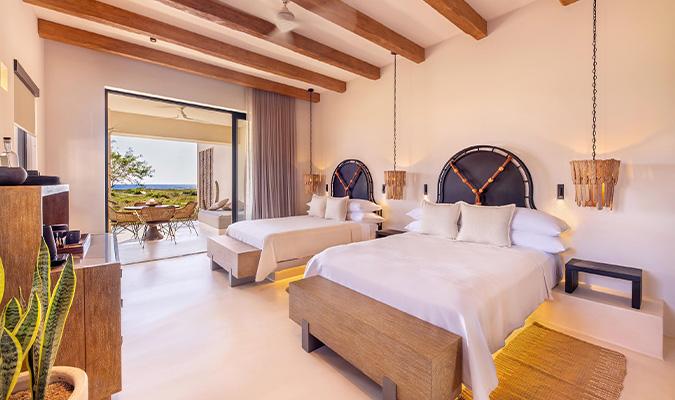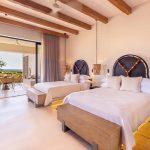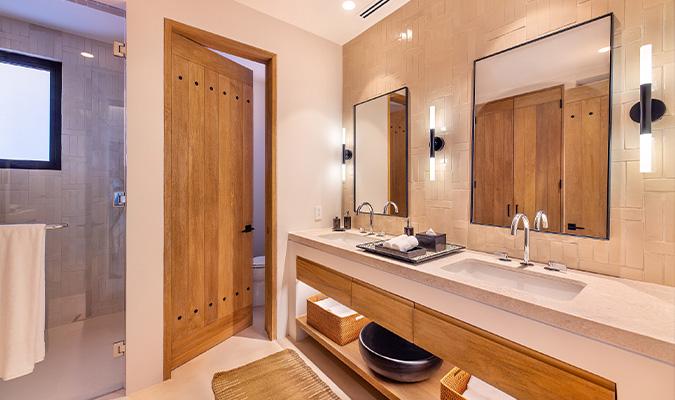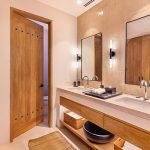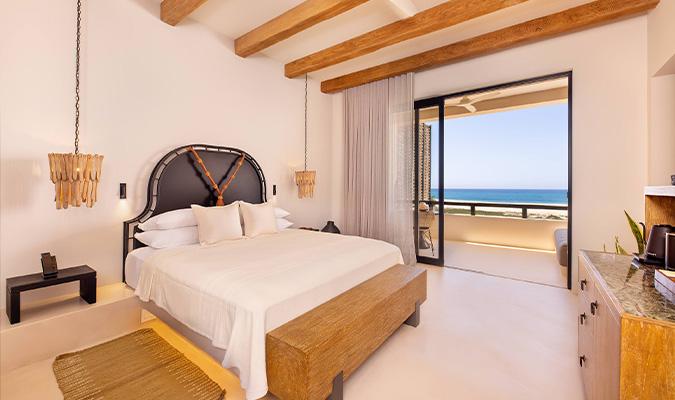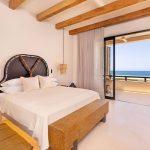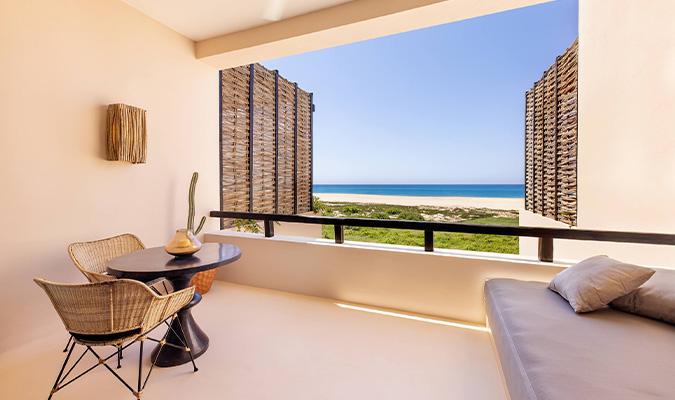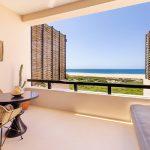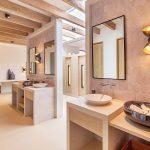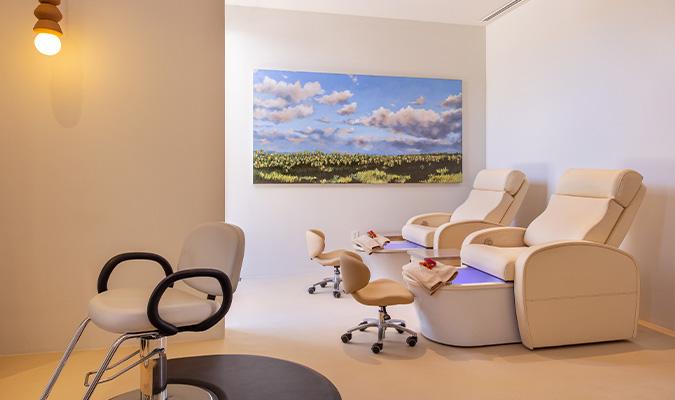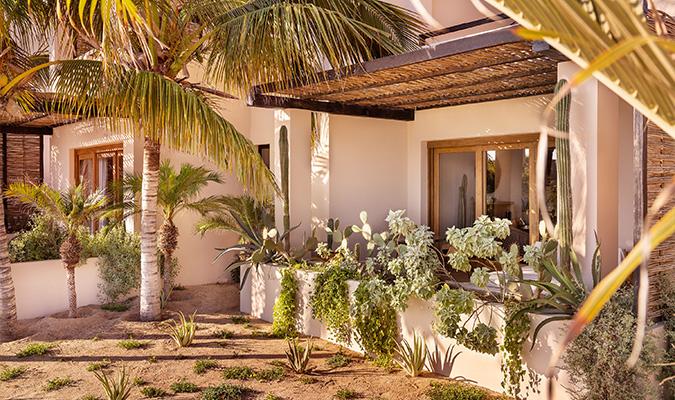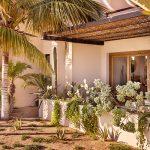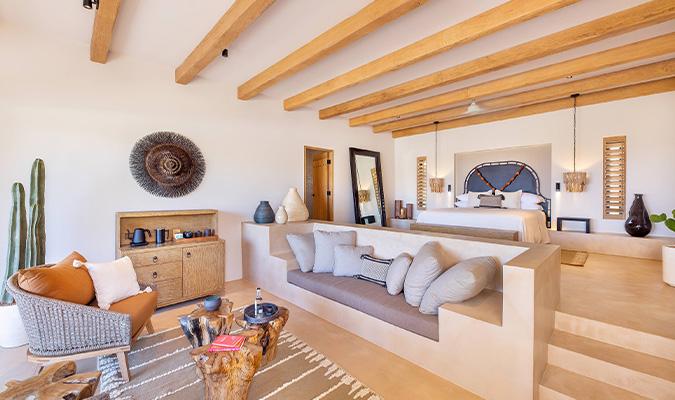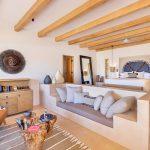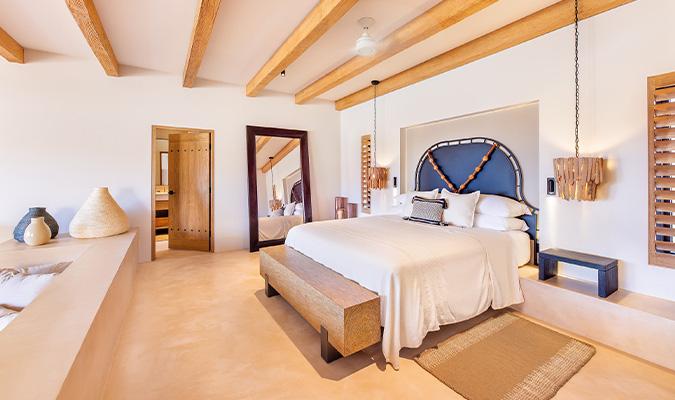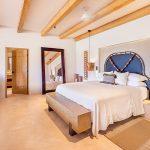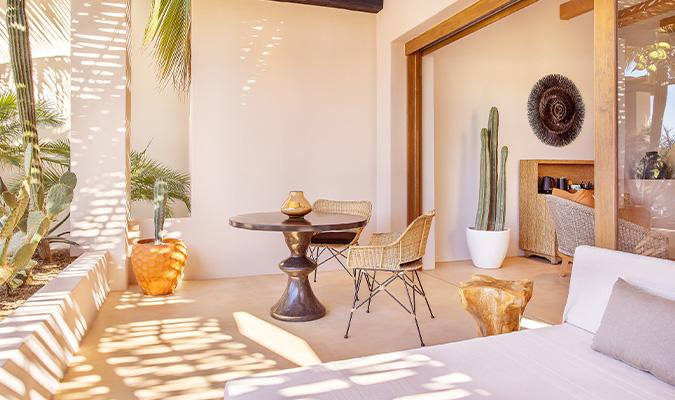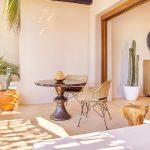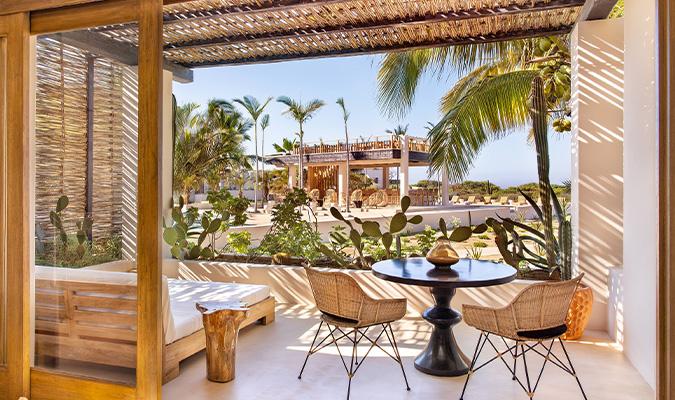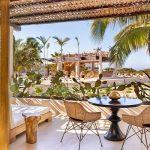 Wi-Fi
Terrace
On-site Restaurant
Rancho Pescadero´s extensive program of sustainability efforts shows a firm commitment to reducing harmful effects on the environment and contributing to the local community.
The property´s ethnobotanical concept reflects Baja Sur´s biosphere. More than half of the property is made up by indigenous plants, including hundreds of palm and neem trees that have been planted to provide natural cover and prevent erosion. During construction, displaced plants were maintained in an on-site nursery before being replanted in their original locations. The use of durable Palo De Arco wood has been incorporated in the hotel´s design and materials from the original buildings were repurposed.
Rancho Pescadero avoids single-use plastics while striving to achieve a zero—waste status through recycling and composting schemes. An ambitious water management system is in place on the property, including dedicated plants to process sea water into drinking water, convert wastewater and collect rainwater for use in irrigation and property landscaping. Fresh drinking water is packaged into reusable glass bottles for use throughout the property.
The hotel supports local businesses with a huge 80% of food and beverages sourced within 50 miles of the hotel, including El Pescadero, Punta Lobos, and Todos Santos. Artwork is purchased from galleries in nearby Todos Santos and La Paz and in response to a lack of continued local education, Rancho Pescadero´s team is innovating a technical school in 2022 to provide community residents with education for trades and skills in different industries.
The hotel is also in the process of installing an ambitious solar power system which will generate energy for the resort and any excess power will flow back into the local utility system, reducing the strain on the local grid.