OVERVIEW
ITINERARY DETAIL
DATES AND PRICES
Experience Los Cabos in luxury style with a stay at the palatial Villa 705, just a 20-minute drive from SJD airport in the scenic Palmilla hillsides. Admire sweeping views of the Sea of Cortez from almost every room and bask in Baja California sunshine beside the oceanview infinity swimming pool. Relax with family and friends on the generous outdoor patio, complete with an al fresco lounge and fireplace, a cozy firepit with spectacular views, plus a BBQ grill and bar. Get ready to slip straight into vacation mode with spa services, a private chef, and yoga sessions with a view.  
In between enjoying your magnificent private villa, Journey Mexico will take you out for the full Los Cabos experience. Explore the charming town of Todos Santos with a private guide, dipping into a mix of history, culture, and gastronomy, with a 5-course farm-to-table lunch at Jazamango. Hop on a private charter flight to La Paz and set sail to explore the natural wonders of Espiritu Santo Island, dive into Los Cabos´ surf buzz with a private lesson in the waves, or hike into the majestic Sierra La Laguna Mountains. Round out the trip with a day out on the water, swimming, snorkeling, and enjoying the comfort of a private yacht.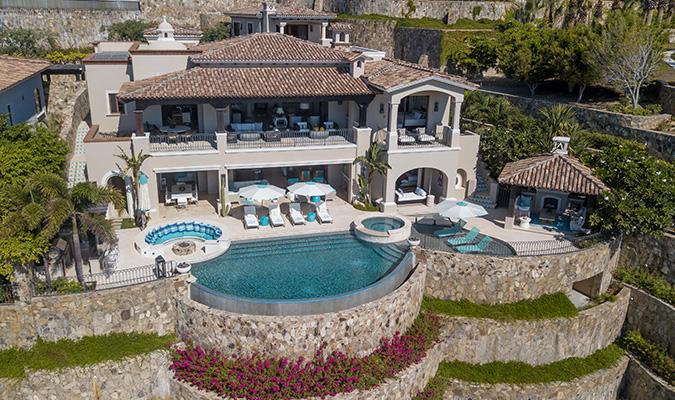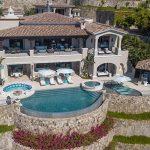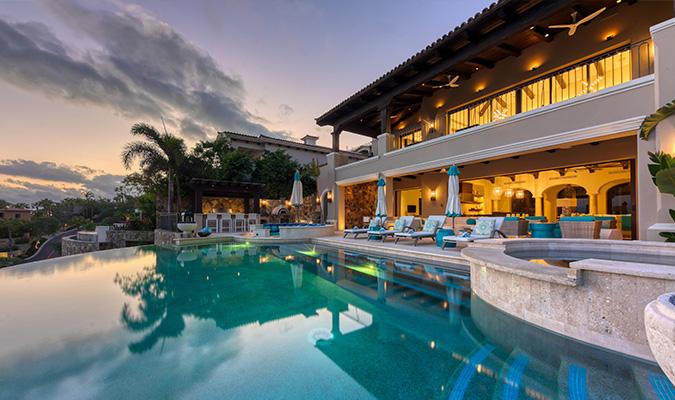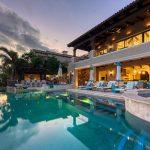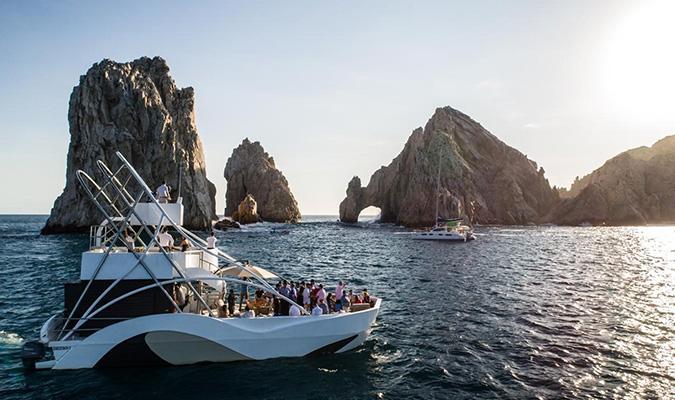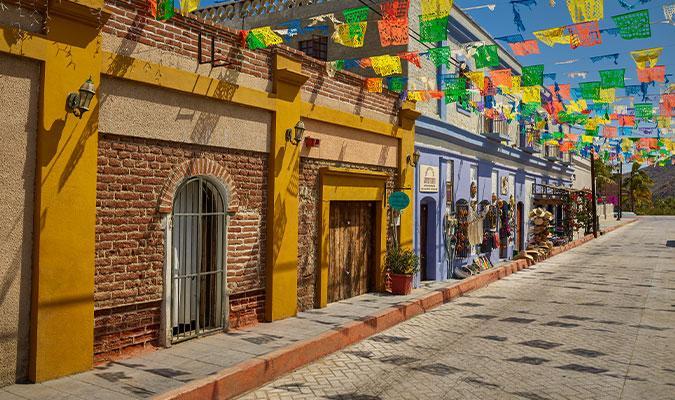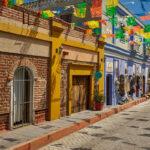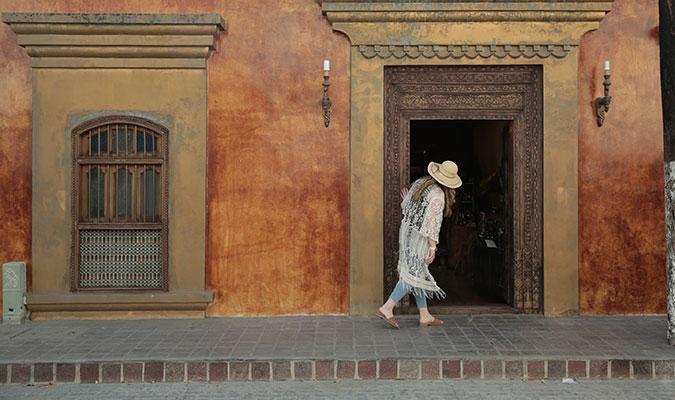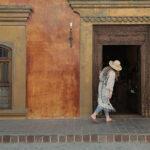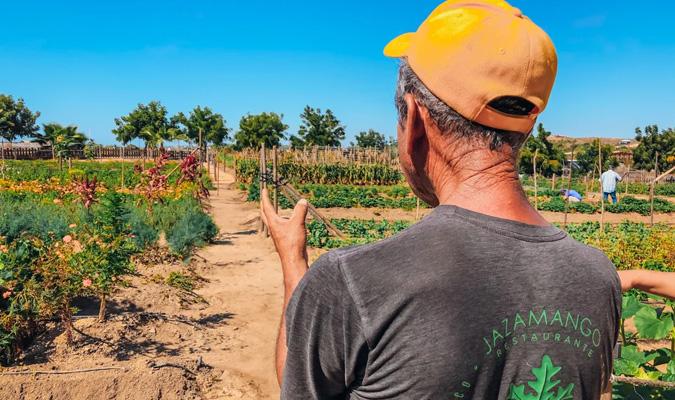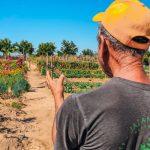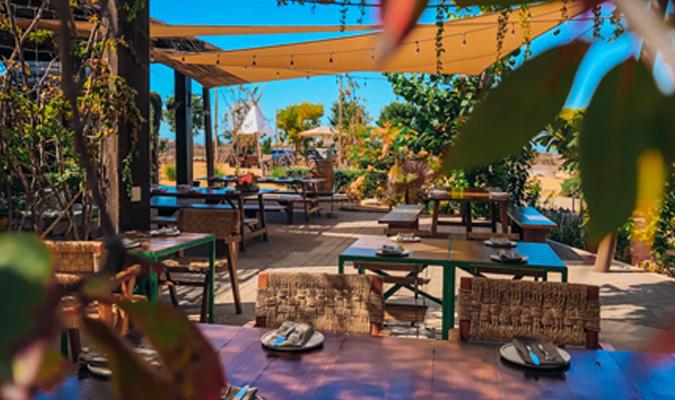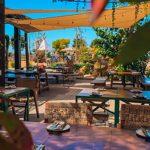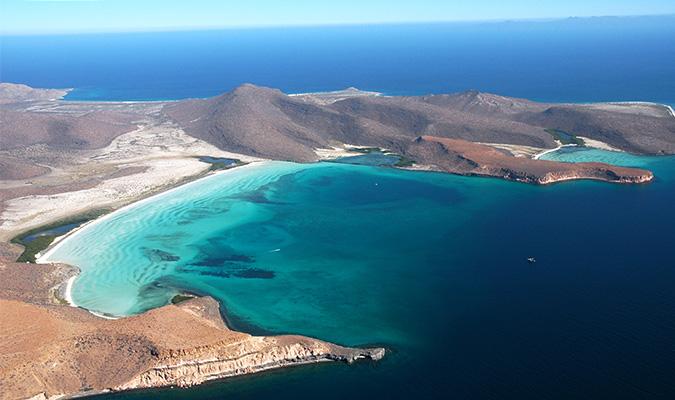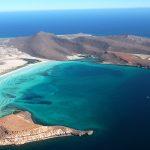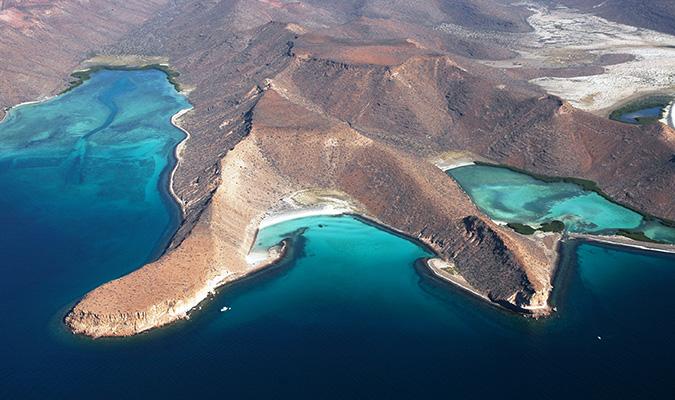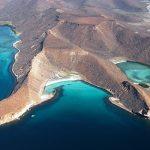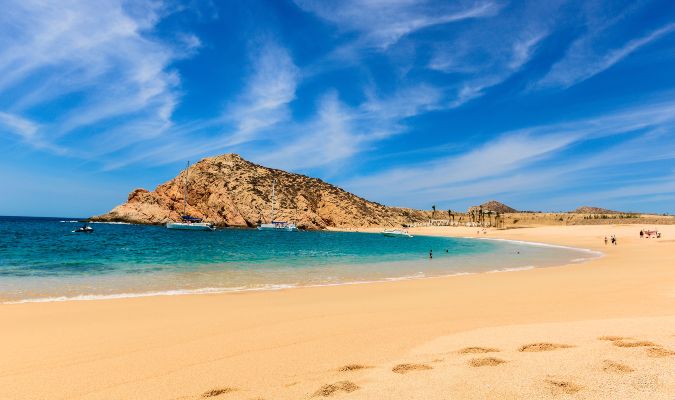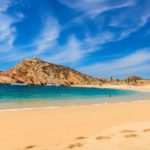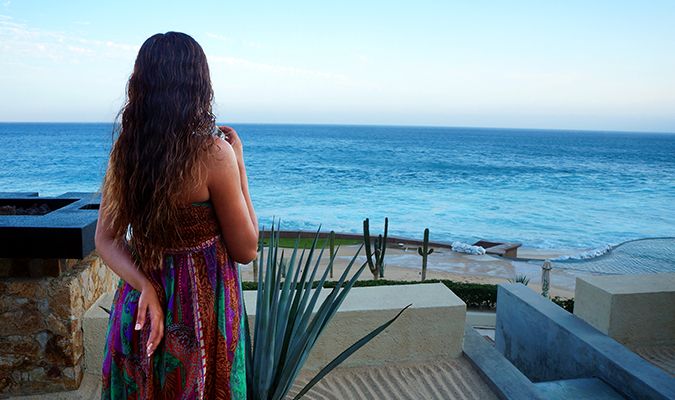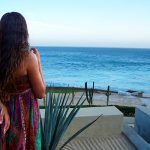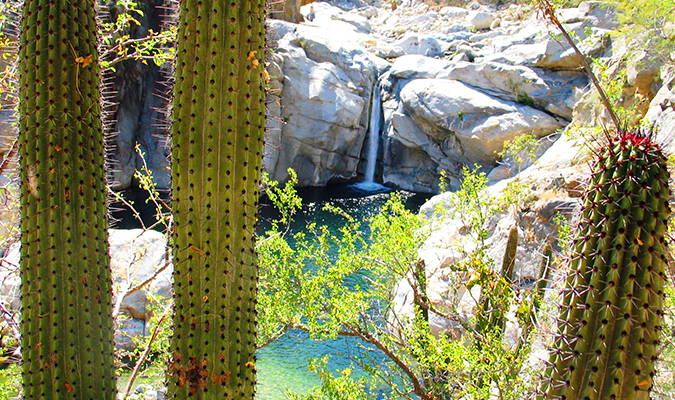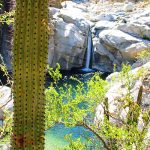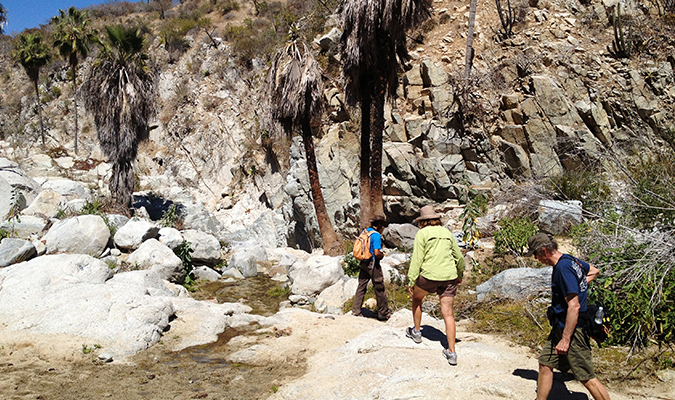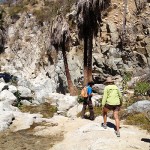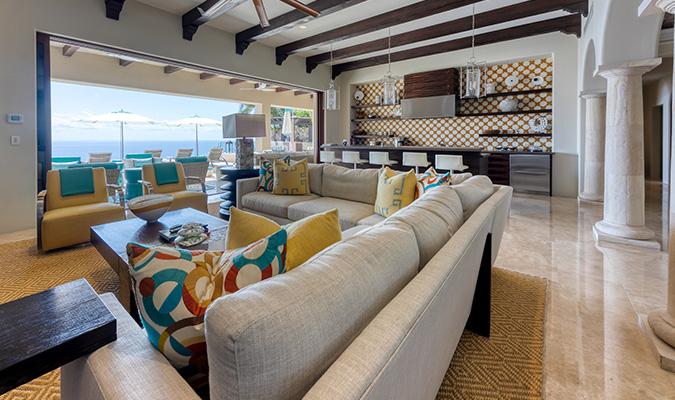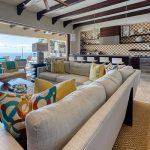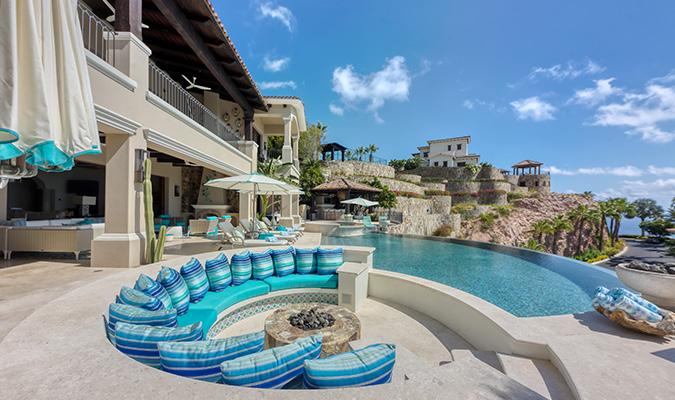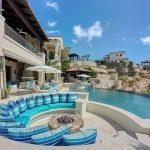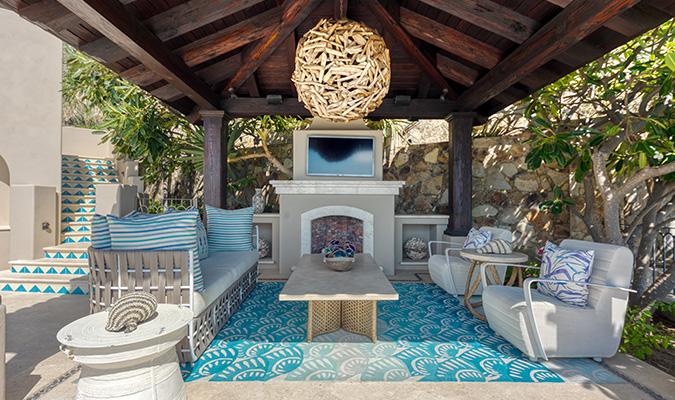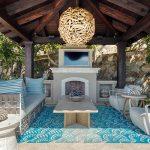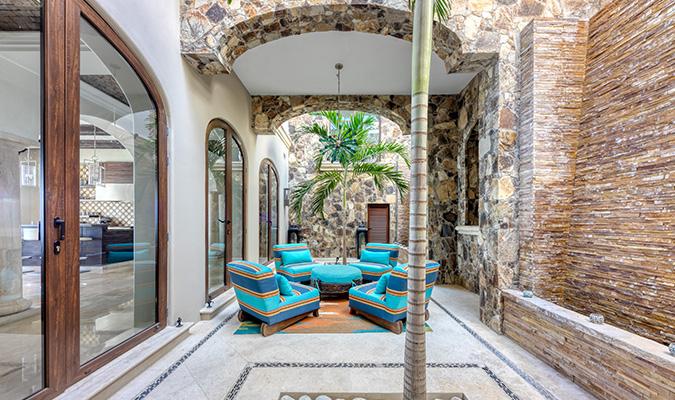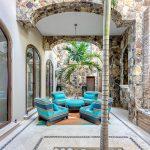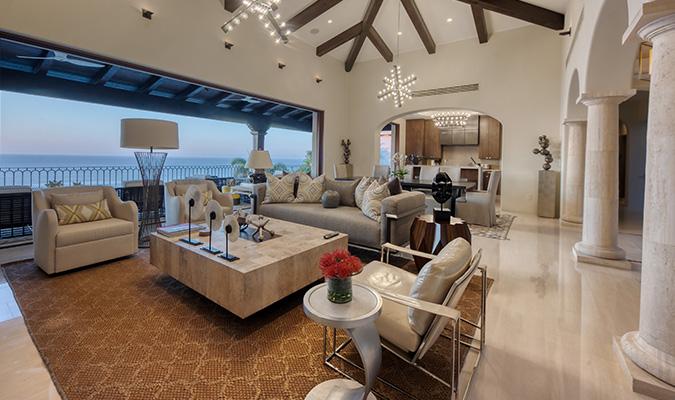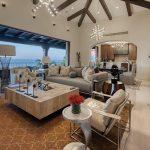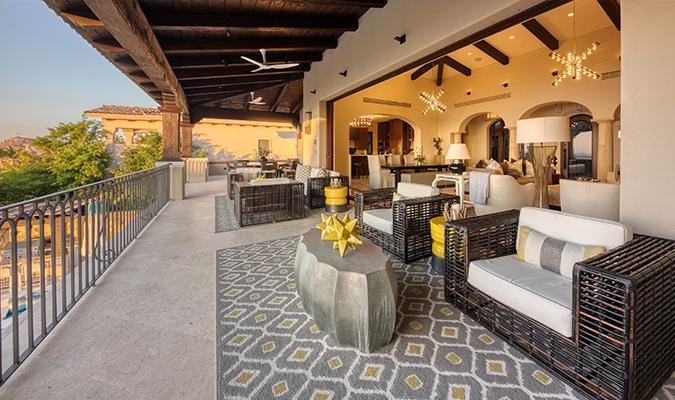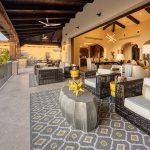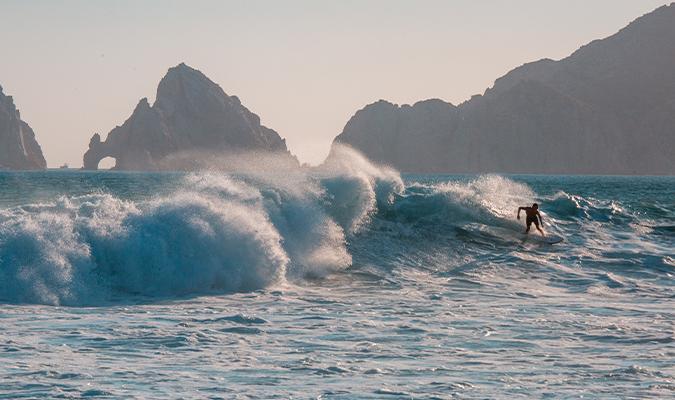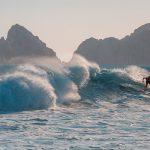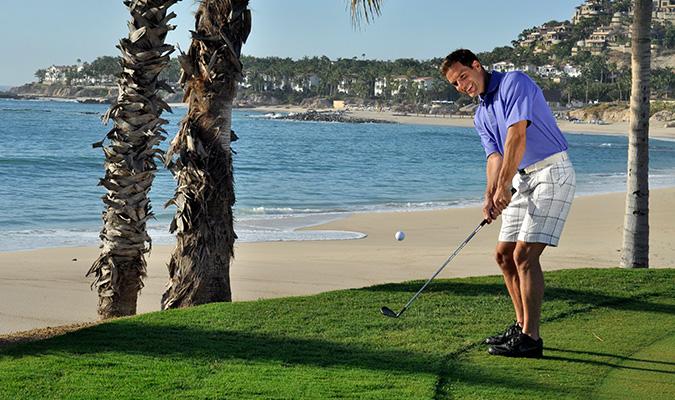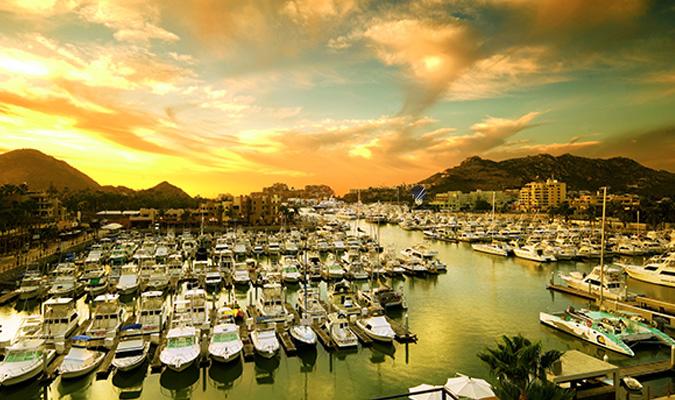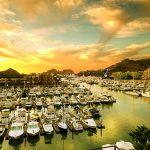 HIGHLIGHTS
4N Villa 705 – Stay at a contemporary ocean view villa situated in the Palmilla hillsides, ideal for family and friend vacations with six bedrooms, an infinity pool, and plenty of space for relaxing or entertaining. 
In-Villa Experiences – A private chef will be dedicated to preparing you breakfast and lunch daily, while spa services, yoga sessions, and even live music at the villa can be arranged prior to arrival with your personal Journey Mexico coordinator.
Private Dinner Cruise – Enjoy a unique dining experience on a stylish private boat, featuring an on-board chef and a bartender.  
Todos Santos – Get to know one of Baja California´s Pueblos Mágicos (Magic Towns) with a local expert, exploring the quaint cobblestone streets, galleries and markets if Todos Santos.  
Farm-to-Table Lunch – While in Todos Santos, savor a curated 5-course lunch at Jazamango by the renowned chef, Javier Plascencia, and taste a selection of tequilas.  
Scenic Flight to La Paz & Espiritu Santo Island – Skip the long drive and take a scenic flight to La Paz from Los Cabos, where you´ll head out with a private naturalist guide to explore the island´s natural treasures.   
Desert Oasis Hike – Escape to the mountains to hike alongside local flora and fauna at Sierra La Laguna, a natural reserve in the desert, before recharging with lunch at a local ranch.  
Surf Lessons – Head to Baja´s famous waves with a private instructor, who´ll take you to the best conditions of the day and get you popping up on the board in no time!  
Private Yacht & Snorkeling – Cruise the coastline of Los Cabos on a private yacht, admiring the stunning natural scenery and jumping into the water to swim and snorkel.
Day 1: Arrival to Los Cabos
Your private driver will meet you at the airport and you´ll be driven to your private villa in the gated community of Del Mar Palmilla. You may wish to fly into one of the two airports: SJD (main, international airport) or CSL (typically used for private aircrafts). Spend the rest of the day at leisure at Villa 705 where your stay includes the services of a private butler, personal chef for breakfast & lunch, and daily housekeeping.
Optional Suggested Evening Experience on Property: In-Villa Spa Services
We aim to make your arrival experience as relaxing as possible, and recommend indulging in a massage in the comfort and privacy of your own villa. Arranged prior to arrival with your personal Journey Mexico coordinator, enjoy a luxurious 90-minute massage on the terrace while enjoying the stunning views of the Sea of Cortez. Or perhaps you would prefer to have mani/pedis around the pool, sipping on a refreshing cocktail while you´re pampered by skilled professionals. No matter what your preference, the In-Residence Spa Services team is ready to help you unwind and rejuvenate from the moment you arrive.
Dinner suggestion for tonight: SEARED Restaurant at One&Only Palmilla
Your villa reservation includes access to select facilities at the neighboring One&Only Palmilla hotel (reservations required).  For dinner tonight, treat yourself to a world-class culinary experience at Chef Jean-Georges Vongerichten's modern wood-fired grill, Seared. Delight in the freshest seafood, finest meats, and delicious sides, all complemented by an extensive wine list. From your villa, this exceptional dining experience is just a short golf cart ride away. Indulge in an intimate and peaceful atmosphere while savoring the culinary expertise of one of the world's most renowned chefs.
Accommodation: Villa 705 at Villas del Mar Palmilla
Day 2: Private Yoga Mindfulness Session &  Pelican Boat Dinner Experience
Calling all yoga and mindfulness enthusiasts! The villa provides a serene setting for those seeking to improve their mental clarity and reduce stress through yoga practice. Schedule an optional morning session to experience the benefits of mindfulness practice in the peaceful surroundings of the villa. Be sure to enhance well-being during your stay with healthy and light meals whipped up by your private chef, who will ensure your breakfast is just perfect.  Relax at your villa before sailing to the sea of Cortez for tonight´s unique culinary experience.
Later, take a scenic evening cruise on the sparkling Sea of Cortez and relax with a private dining experience on a stylish luxury boat. After a private pick up from your villa, cruise from Cabo San Lucas Marina and admire sights such as the beautiful beaches of Medano Bay, Pelican Rock, Lover's Rock and the iconic Arch rock formation.  Indulge in a curated dinner menu prepared by your on-board chef and a premium, open bar with drinks elaborated by your own personal bartender. Unwind with music and beautiful surroundings as you enjoy an evening you´ll never forget. Upon conclusion, you´ll be privately driven back to your villa.
Accommodation: Villa 705 at Villas del Mar Palmilla
Day 3: Todos Santos Culture & Baja Farm-to-Table Lunch
Located at the foothills of the Sierra de la Laguna Mountains, the picturesque Pueblo Mágico (Magic Town) of Todos Santos charms visitors with authentic colonial architecture, cobblestone streets, and a creative community.
Sip traditional Mexican coffee at a local café in the village of el Pescadero before heading into town with your expert guide. You´ll visit organic orchards where fruits like mangoes are grown, browse the town´s best art galleries and boutiques, and walk past the historic Hotel California. There'll be time for shopping as you peruse local artisan´s work and sample tasty craft candies at a local market. On the way back to your hotel, stop off for a fabulous 5-course, farm-to-table lunch at Jazamango, curated by the celebrated chef Javier Plascencia. Here, you'll also get the chance to taste Blanco, Reposado and Añejo Tequila.
Accommodation: Villa 705 at Villas del Mar Palmilla
Day 4: Scenic Flight to La Paz & Espiritu Santo Island
Take a scenic private flight from Los Cabos to La Paz and explore Espíritu Santo Island, a UNESCO World Heritage Site full of natural life. Following a private pick-up from your hotel, board your private Cessna aircraft at San Jose del Cabo FBO terminal. Enjoy a 20-to-25-minute flight with views over Baja Sur´s landscape on the way to La Paz.
Meet your expert naturalist guide at La Paz Marina and set sail in a private skiff. Along the way, your expert will brief you about the natural history of the island, home to turquoise waters, a sea lion colony, and numerous fish and marine bird species. After navigating the waters around Espíritu Santo, you´ll arrive at the native sea lion colony. Accompanied by your guide, spend some time swimming, snorkeling and interacting with the playful sea lions*. Your guide will take you to one of the island's secluded beaches for a tasty picnic lunch, where you can swim and snorkel, relax, or take a walk to explore more of this unique location. After your adventure to Espiritu Santo Island, head back to La Paz Marina by boat before taking your return private flight to San Jose del Cabo. Upon landing, you´ll be driven back to your hotel.
*During the sea lion mating period, from June 1st through August 31st, sea lion observation takes place from onboard the boats. Afterwards, you´ll travel to a site away from the rookery to snorkel with tropical fish. 
Optional Suggested  Experience on Property: Private In-Villa Dinner Service
Today after a unique air expedition to Espiritu Santo, sit back and relax in your villa while you are served an exquisite dinner menu that will be tailor-made to your preferred tastes. After dinner, move to the sunken fire-pit where your butler will serve you your favorite night cap, fireside. For those who aren't ready to end the night just yet, let us know ahead of time so we can call in our favorite mixologist to create unique cocktails for everyone to try.
Accommodation: Villa 705 at Villas del Mar Palmilla
Day 5: Day at Leisure to Enjoy Villa 705 – Golf, Tennis and Spa
The day is yours to enjoy all that Villa 705 has to offer! Our suggestion? Start with a tasty breakfast prepared by your complimentary in-villa chef, before heading to the patio to enjoy incredible views of the Sea of Cortez and an easy morning by the pool.
Lunch will also be served by your private chef and we´d recommend taking advantage of the villa´s pizza oven – choose your favorite toppings and dine al fresco! Take a post-lunch siesta in your plush guest room or head for a spot of golf or tennis at One&Only Palmilla. A perk of your villa stay is access to select world-class facilities at the resort (with prior reservation), just a short golf cart ride away. Enjoy a sunset toast at one the villa´s multiple bars, before choosing your desired restaurant for dinner.
Accommodation: Villa 705 at Villas del Mar Palmilla
Day 6: Desert Oasis Sierra la Laguna Private Experience or Surf Lessons
Today you have the freedom to choose between two unique experiences to enhance your stay. The Desert Oasis Sierra la Laguna Private excursion offers a chance for guests to immerse themselves in the stunning natural beauty of the Sierra la Laguna mountains. You will embark on a scenic hike through a desert oasis filled with incredible flora and fauna, providing a serene escape from the hustle and bustle of daily life.
Or if you are seeking a more adrenaline-fueled adventure, the Ultimate Surfing East Cape offers a thrilling opportunity to ride the waves of the Pacific Ocean. With the guidance of experienced surf instructors, guests can catch some of the best waves in the area and experience the rush of surfing.
Dinner suggestion for tonight: Suviche Restaurant at One&Only Palmilla
Don't miss the dramatic views and theatrical dining of Chef Jean-Georges' Suviche restaurant at One&Only Palmilla. This stunning Asian restaurant offers a refreshing take on sophisticated dining, with an inspired menu that reimagines Japanese cuisine with an inventive twist. To get there, simply take a short, scenic ride on a golf cart from your villa to One&Only Palmilla. Reservations are required which your dedicated Journey Mexico coordinator is happy to set up prior to arrival.
Accommodation: Villa 705 at Villas del Mar Palmilla
Day 7: Yachting in Los Cabos – Snorkel or Fishing Experience
Enjoy a half day aboard your own private yacht charter, with an experienced crew to take care of you while cruising around the tropical desert coastlines of Los Cabos. This experience will be personalized to your preferences, whether that´s dropping anchor to swim and snorkel by a beautiful beach or prepping the boat with bait and rods to try your hand at fishing. You´ll be privately transferred between your hotel and the marina.
Dinner suggestion for tonight: In-Villa Farwell Dinner with Special Guest, Chef Poncho Cadena
Chef Poncho Cadena from the renowned Carbon Carbon restaurant provides guests with a personalized and unforgettable private dining experience, showcasing his expertise in woodfire cooking with an exquisite menu of grilled dishes. This must-try culinary experience can be enjoyed in the comfort of your villa for a memorable evening and must be pre-arranged with your dedicated Journey Mexico coordinator during the pre-arrival planning process. For those looking to add a musical touch to the evening, a trio can be arranged to set the mood.
Accommodation: Villa 705 at Villas del Mar Palmilla
Day 8: Departure Day
After breakfast and check out, enjoy a private transfer to the airport for departure flights home.
Dates
Our trips are fully customized, allowing us to build your itinerary for any time of the year.
Prices
This custom-tailored journey starts from $1,800 USD per day for two travelers. Contact us today to discuss your travel desires and design a personalized proposal with exact pricing.
Suggested/Optional activities are not included in the quote.
Please note, our pricing guideline is a starting from price and is not necessarily applicable to the suggested hotels contained within the suggested itineraries on this web site. Itineraries are customized prior to final pricing.