OVERVIEW
ITINERARY DETAIL
DATES AND PRICES
Take an enriching adventure through three of Mexico´s diverse destinations, with luxurious stays at a trio of striking Banyan Tree properties: the historic Puebla, beachside Mayakoba, and Yucatecan Hacienda Xcanatun.
Begin the journey immersed in the cultural hub of Puebla, discovering the city´s iconic Talavera pottery and Baroque architecture. Next, step into the tropical Caribbean breeze of the Riviera Maya as you explore fascinating Mayan archaeological sites, traverse a hidden underground river, and bask in sunshine on a catamaran snorkel trip. Round off the trip tasting your way around Mérida´s ornate city center and bidding farewell with dinner at the legendary Casa de Piedra restaurant.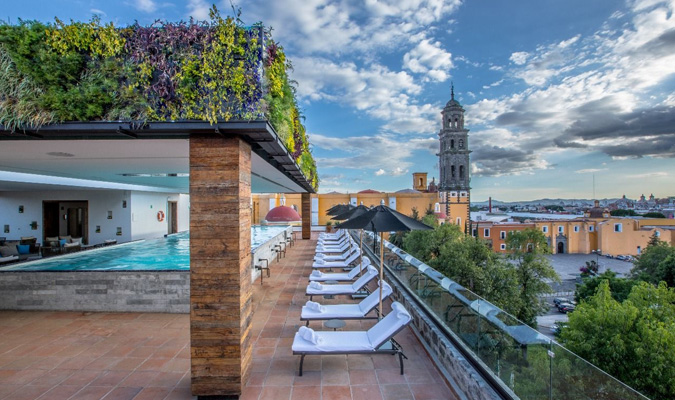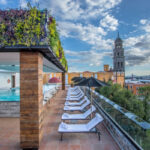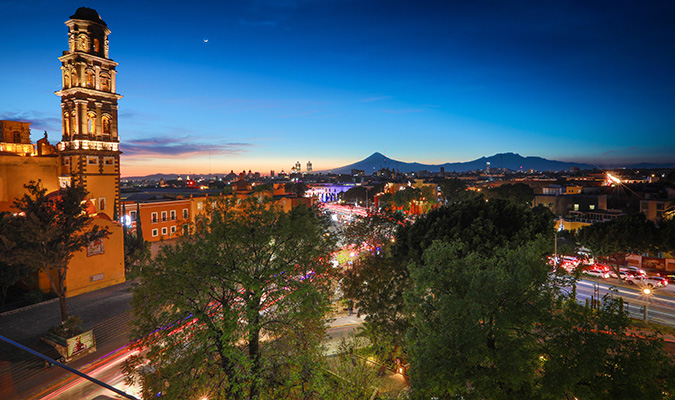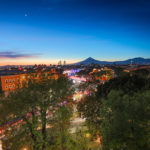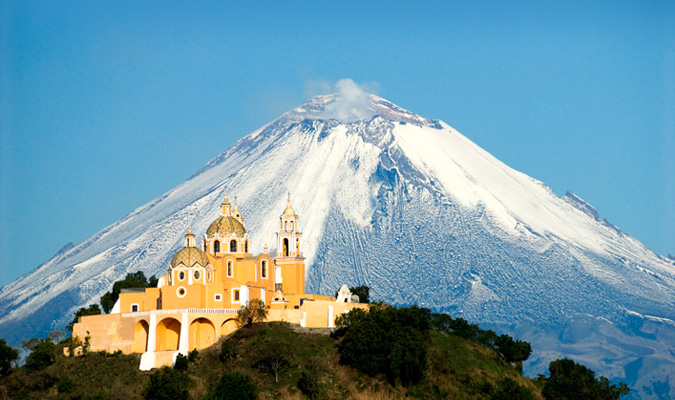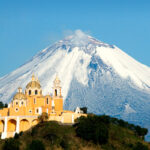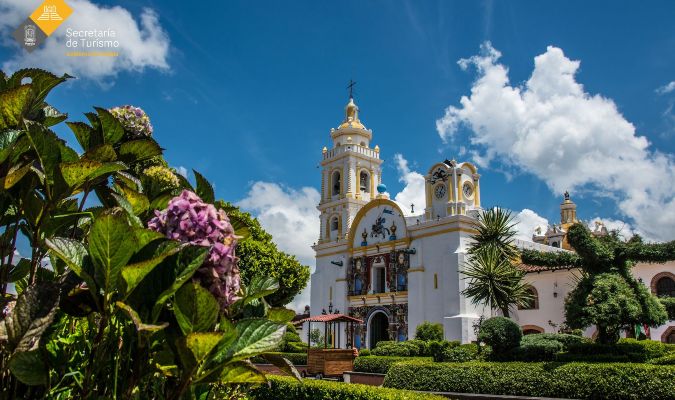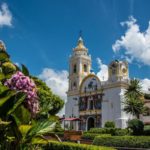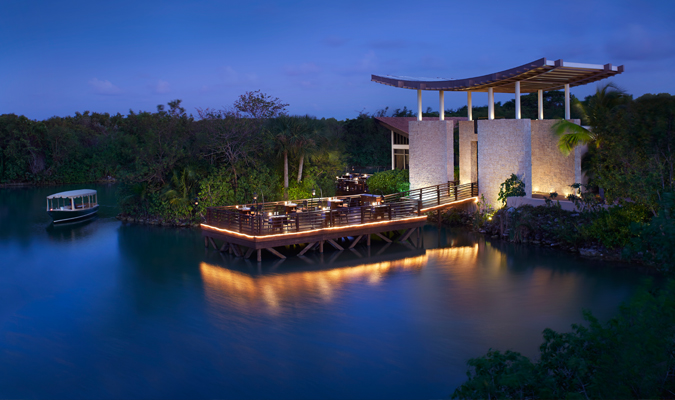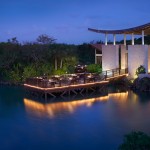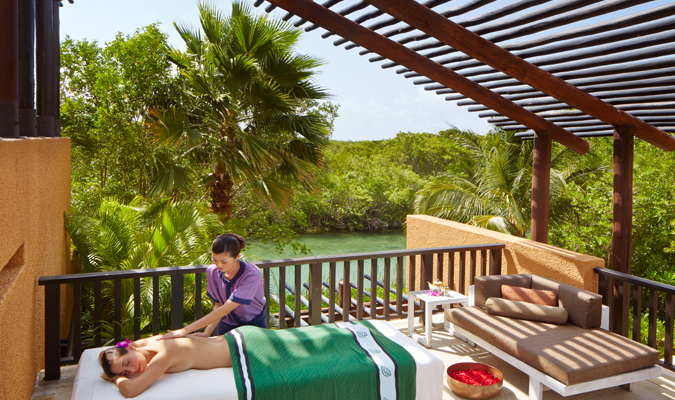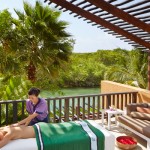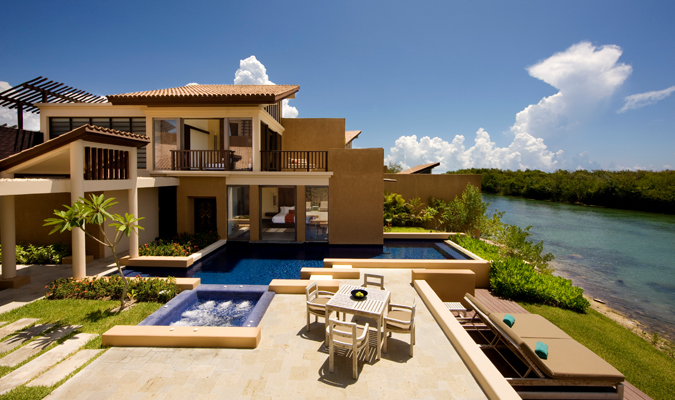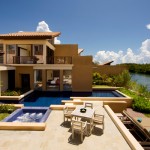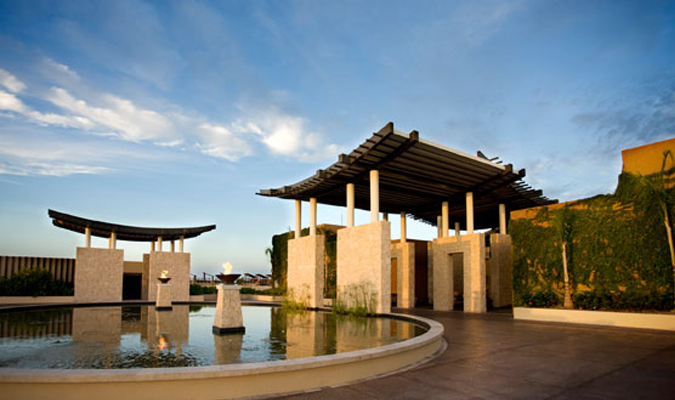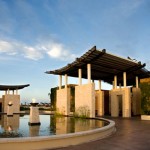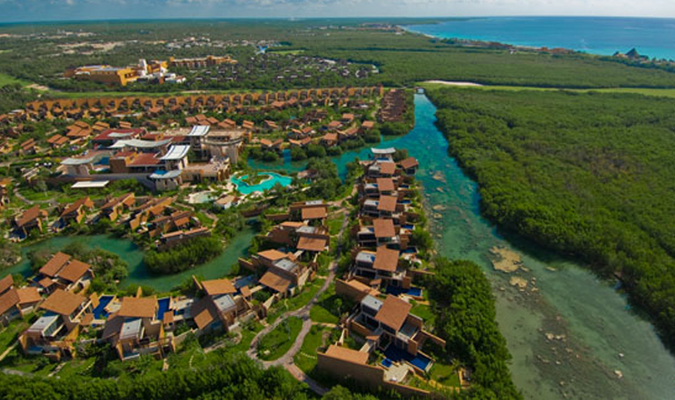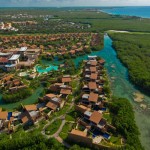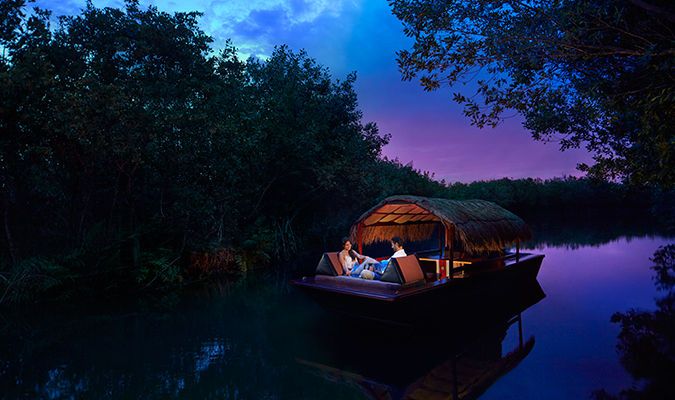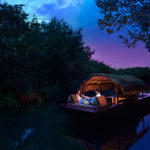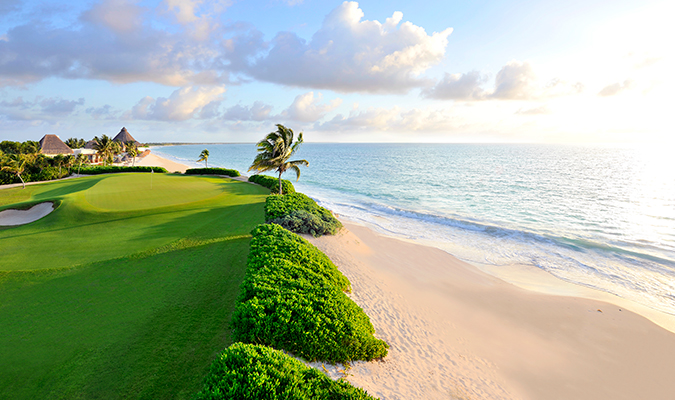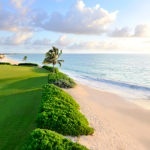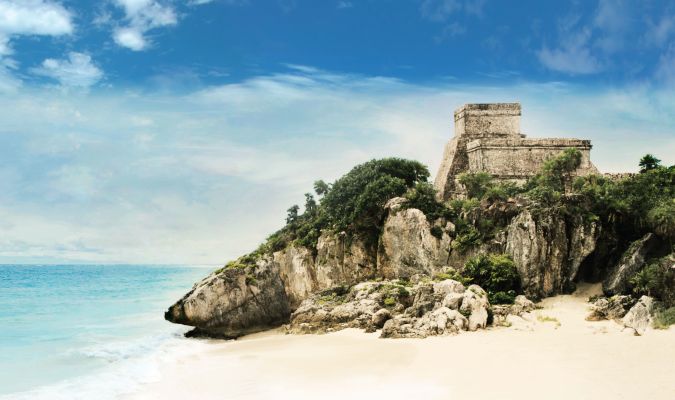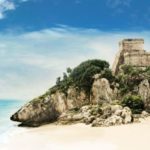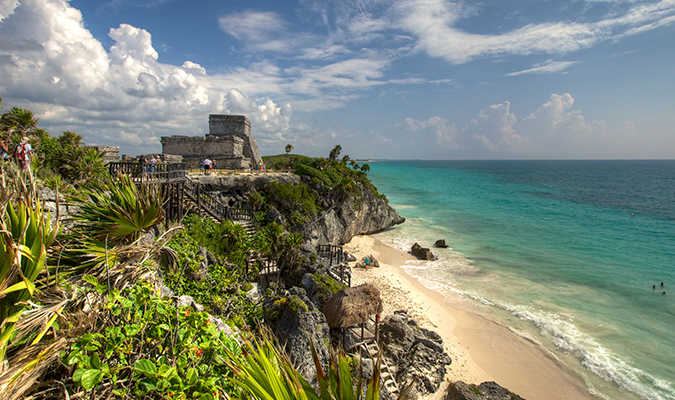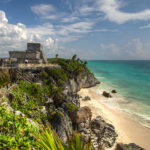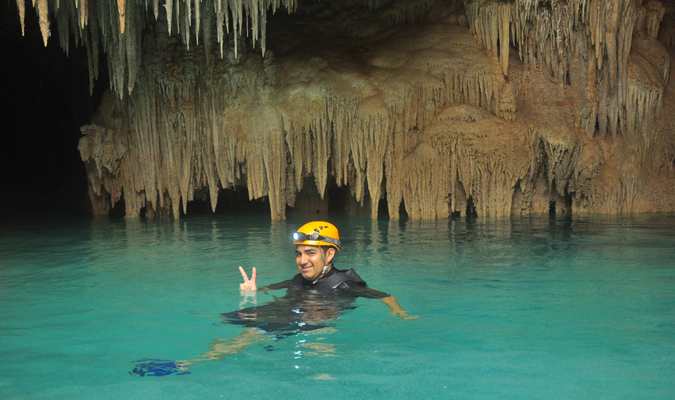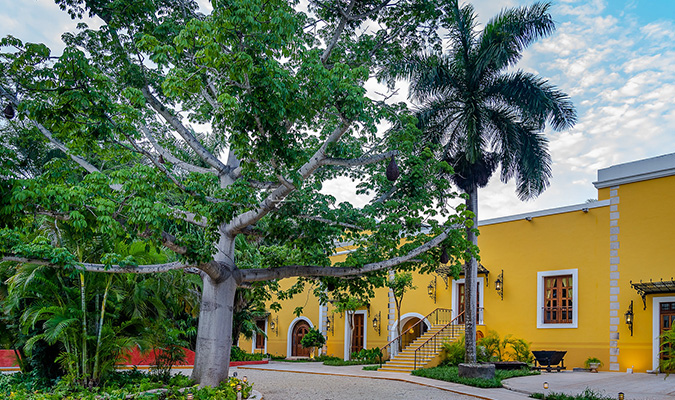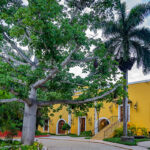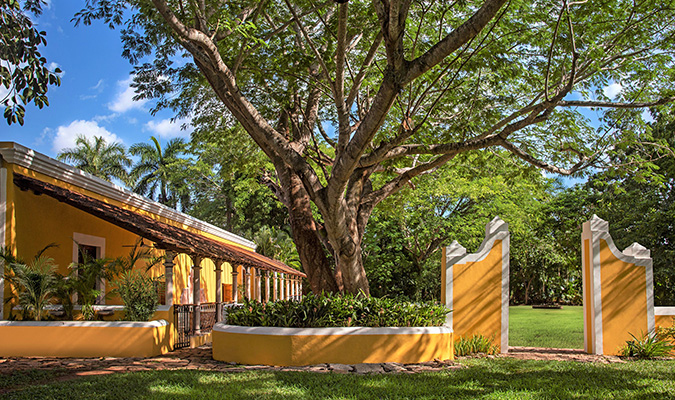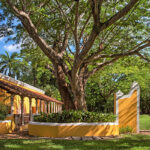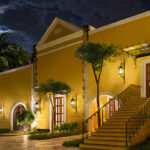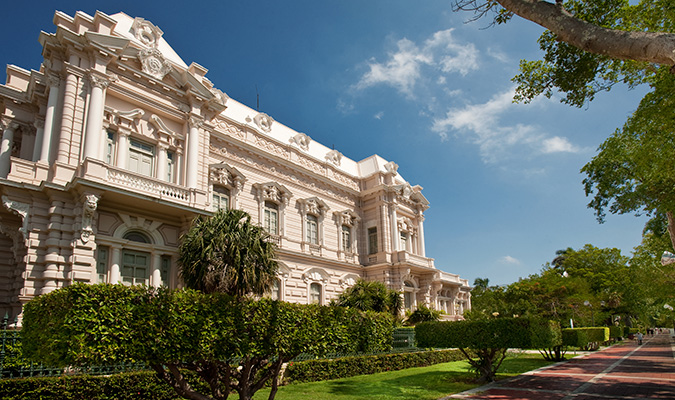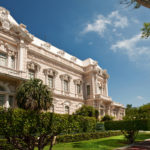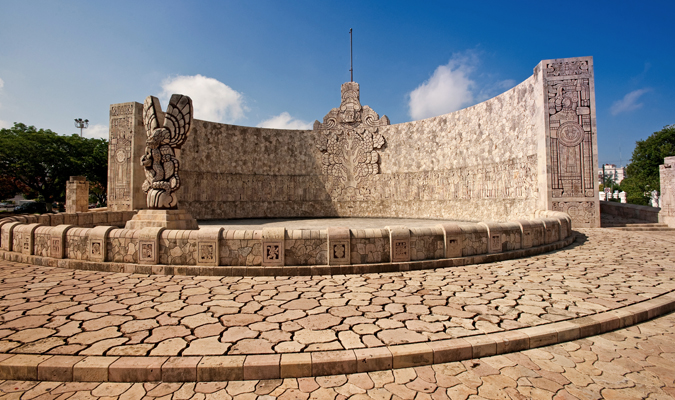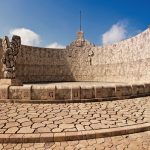 HIGHLIGHTS
Banyan Tree Puebla – Relax and dig deep into one of the most beautiful colonial cities in Mexico at Banyan Tree Puebla, with its privileged location this resort is ideal to explore all the sightseeing Puebla offer.
Banyan Tree Mayakoba – Experience a unique stay at this luxury resort, surrounded by freshwater lagoons and mangroves, natural dunes, intricate coral reefs, and the famed Riviera Maya coastline.
Hacienda Xcanatun – Enjoy ancient Mexico staying at this beautifully-restored hacienda that dates back to 1790
Tulum – Explore the ancient city of Tulum with a private guided visit, learn about Mayan history and observe the temples that were built hundreds of years ago.
Rio Secreto – Enjoy an underground adventure exploring at Rio Secreto, an underground cave system, considered by the Mayans to be the entrance to the Underworld.
Day 1: Arrive in Mexico City and Enjoy a Private Transfer to Puebla
Welcome to Mexico! Your driver will meet you in the arrivals hall at Mexico City International Airport. From here you will be driven to your hotel in Puebla (130km, 2 hours). Restroom breaks will be made along the route upon request.
Evening Dinner Suggestion at  Trattoria Cello (not included):
Enjoy succulent and exquisite homemade dishes of Italy accompanied by the best wine in the heart of Puebla.
Overnight: Banyan Tree Puebla
Day 2: Private Talavera Experience VIP & Puebla City Tour
Talavera Poblana, traditional Mexican and Spanish pottery and earthenware, has been a labor of love for skillful artisans for centuries, and this morning experience begins with a visit to Uriarte Talavera, the largest fabricator of Talavera in all Latin America. This Puebla factory, housed in the original home of Don Ignacio Uriarte, operated as a family workshop until the 1990's.
When Puebla was founded in 1531, the Spanish commissioned artisans from Talavera de la Reina to produce tiles for the churches, thus bringing the tradition to the New World. Enjoy a private factory and showroom tour, and then join in a ceramic hand-painting workshop experience.
After your morning at the pottery factory, visit the historic center of Puebla, a World Heritage Site by UNESCO. Can't-miss highlights include the renowned Capilla del Rosario, boasting Mexican Baroque architecture and 23-carat gold leaf adornment throughout the church; beautiful City Hall; Zócalo (the main square) and the impressive Biblioteca Palafoxiana, founded in 1646 and the oldest library in the Americas. The cloistered Baroque building is impressive with the ornate Virgin of Trapani altar and rich 18th-century wood bookshelves and was recognized by the UNESCO Memory of the World Register in 2005. At the end of this culture-filled day, sit back and enjoy your private transfer back to the hotel.
You'll have time for lunch on your own.
This evening you may experience the Roof Top Bar at Banyan Tree (not included):
To enjoy the privileged 360° stunning panoramic views of the city in a casual and relaxed dinner and drinks.
Overnight: Banyan Tree Puebla
Day 3: Full-Day Excursion to Cholula, Pueblos & Museum Barroco
Your experienced guide will greet you in the hotel lobby for a private tour of Cholula, considered the oldest living city (continuously inhabited) in the Americas. The towers over Cholula which is home to the Great Pyramid, the largest in the world today. Frightened by zealous Aztec worship of the indigenous, the Spanish hoped to seize power by demolishing ritual centers and building their own churches right on top of the temples' foundations. You'll have a chance to walk the tunnels and climb the temple dedicated to the god Quetzalcoatl, as well as see the museum and the Plaza de los Altars.
After wandering through this historic town, you will go just six miles to the tiny village of Santa Maria Tonantzintla to visit its church, one of the most exquisite places of worship in Mexico. Combining European and indigenous Mexican cultures, the 17th-century church showcases an architectural style known as Indigenous Baroque. While strolling through town and exploring the plaza, you will see Popotillo, Mexican straw art, created by local artisans. Be sure to sample a cacao beverage in a jícara (cup made from a gourd) from a street stand before heading to Acatepec, where the village church presents one of Mexico's best examples of viceregal architecture and Baroque Talavera. Delight in the building's colorful exterior, intricately covered with locally produced ceramic tiles. The dramatic ornamentation is a fundamental characteristic of Puebla's trademark pottery, a traditional art that began centuries ago and still exists today.
Your tour continues as you head back to Puebla for a visit to the Barroco International Museum, designed by Japanese architect Toyo Ito, where you can enjoy leisure time for lunch (not included) at the museum restaurant. After lunch, your guided tour will give you the essence of the complex Baroque period of the 17th and 18th centuries, while also touching upon features of the contemporary Neo-Baroque.
At the close of this full-day, your private driver will take you back to your hotel to spend a leisurely evening on your own.
Evening Dinner Suggestion at  Bar Los Lavaderos (not included):
A space with timeless historical value, the bar allows diners to immerse themselves in the authentic spirit of ancient Mexico.
Overnight: Banyan Tree Puebla
Day 4: Travel Day Puebla – Riviera Maya
Today, you will continue your journey to Riviera Maya, your private driver will meet you at City Puebla and you will be driven to Puebla International Airport.
Commercial flights are not included.
Evening Dinner on the property Suggestion at  Ixchel (not included):
Treat yourself to a fusion of local and international cuisines, with a cooked-to-order menu prepared by Banyan Tree chefs, while you explore the waterways of Mayakoba on board Ixchel ("Moon Goddess") a traditional trajinera boat. Let the sway of the water and sky charm you with gastronomical delights.
Overnight: Banyan Tree Mayakoba
Day 5: Private Tour to Tulum and Coba
Explore the ancient Maya city of Tulum, with its vistas over the Caribbean Sea and temples honoring the gods of the wind and rain, before heading to Cobá and climbing the Nohoch Mul and looking out over the city whose power stronghold was eroded by the emergence Chichen Itzá. As you traverse these distinctive sites you will learn about Maya history and cosmology from your expert guide who will lead you in your exploration.
Evening Dinner on the property Suggestion at  La Copa (not included):
A contemporary lounge bar where you can enjoy unforgettable nights of Mexican specialties, accompanied by tequila.
Overnight: Banyan Tree Mayakoba
Day 6: Rio Secreto
Take a journey into the amazing Río Secreto, the longest cave system in the Yucatán Peninsula, that's semi-submerged in crystal clear water.
Arriving to the natural reserve, you'll be welcomed by your personal, specialised guide before heading to the Río Secreto entrance (15 mins approx). After a safety and equipment briefing, follow your guide inside the natural reserve, where you'll receive a Mayan welcome ceremony.
Get ready to enter the underground cave system, a natural museum of rock formations, which tells the geological history of the area. With your expert guide, you'll walk and swim following an otherworldly 1km route (1.5 hours approx). Admire hundreds of stalactites and stalagmites that have formed over many years, in a surreally beautiful setting.
Exiting the caves, toast to a truly unique experience with Xtabentún, a regional Yucatecan liqueur made from anise seed, honey and rum. To complete your adventure, refuel with a regional buffet and fresh, flavored waters before continuing back to your hotel.
Evening Dinner on the property Suggestion at  The Tomahawk Den (not included):
A Steakhouse where the star dish is the Tomahawk steak.
Overnight: Banyan Tree Mayakoba
Day 7: Half Day Day Coast Snorkeling –Luxury Private Catamaran
On this snorkeling adventure, you'll explore the mysteries of the Mexican Caribbean's underwater world, all while enjoying the luxury of your private, 44" catamaran.
Cruising around one hour north from the Puerto Aventuras Marina, you'll reach the calm, tropical waters of the sheltered INAH Reef. Jump into the crystal-blue Caribbean Sea and observe tropical, colorful reef fish. If you're lucky, you might even get to swim with the giant sea turtles that have returned to this same spot for generations!
You'll continue cruising to an area protected by rocks with tranquil, chest-deep water. Here, your Captain will drop anchor, giving you the opportunity to swim and relax with the beautiful scenery. With service staff on hand and an onboard chef, you'll be well taken care of throughout the experience as you enjoy top-shelf, specialty cocktails and an extraordinary meal.
This luxury catamaran is well set up for first-class enjoyment, thanks to its double hull for a smooth ride and spacious deck finished with sunbathing nets. Take in breathtaking 360 views from the flybridge or cool off with a drink in the shaded rear seating area. Inside, the catamaran is decked out for comfort with four cabins, four full bathrooms, a kitchen and a large living room with air-conditioning.
Evening Dinner on the property Suggestion at  Saffron (not included):
Discover the signature saffron restaurant and delight yourself with the most iconic dishes of Thailand. Offering a vibrant and intimate atmosphere with wonderful views of Mayakoba mangrove.
Overnight: Banyan Tree Mayakoba
Day 8: Chichen Itza & Tranfert to Merida
Visit Mexico's most well-known archeological site Chichen Itzá, during this full-day experience. As you traverse the site, visiting the Temple of the Warriors, the ball court and the sacred cenote (sinkhole), you will learn all about Maya cosmology, religion and the dualism of life and death from your expert guide. Visiting the 'Castillo' or Pyramid of Kukulkan, you will discover the ingenious architecture that results in a figure of a snake descending and ascending its steps during the equinox, making it one of the New Seven Wonders of the World.
Continue your journey to Merida and check-in at Hacienda Xcanatun, a beautifully-restored hacienda, set among lush gardens that is like a tranquil escape from the city.
Overnight: Hacienda Xcanatun
Day 9: A Taste of Merida with City Sightseeing
To start this unique foodie adventure your guide will meet you at your hotel lobby. Discover Merida's most emblematic cultural highlights as your guide share their local knowledge about the city's historic and gastronomic hidden treasures. Get to know the flavors of the Yucatán as you explore Mérida's ornate streets, vibrant markets, and favorite traditional eateries.
The day begins with a delicious taco sampling at Wayan'e, a locally famous taqueria offering over 30 traditional Yucatecan stews to try wrapped in fresh tortillas. You can accompany your tacos with some fresh flavored water, made from seasonal fruits, as you soak up the atmosphere.
The experience continues exploring a couple of buzzing local markets starting at the commercial heart of the city, where you'll sample traditional regional dishes at Mercado Lucas de Gálvaz. Feast your eyes on the market's seasonal fruits and vegetables, sombrero stalls, hand-made hammocks and religious articles. Peek into the tortilla factory to see a staple of Mexican cuisine in the making, as you take in the aromas of mixed spices in the air. Next, visit the Santiago neighborhood's local market where you'll get to taste dishes like cochinita pibil and el lechón, prepared using a Mayan pit-style oven that's made in the ground.
During the adventure, you will also discover the historical center's colonial-style architecture, grand building facades, and vivid colors. The main city square plays host to Yucatán style buildings, where you'll explore the most important highlights including the oldest cathedral in Mexico, and the Government House with paintings by Fernando Castro.
After taking in the sights and colors, head to Los Trompos, an authentic local gem serving up Mexican Tacos. Washing down the vibrant regional flavors with an artisanal beer is highly recommended!
To end the experience, a visit will be made to El Colón on the elegant Paseo de Montejo Avenue. The traditional candy and sorbet shop, founded in 1907, serves up tangy sorbet and refreshing champola, a classic frozen drink made from milk and fresh fruit.
At the conclusion of your visit you will be driven back to your hotel.
Evening Dinner on the property Suggestion at  Casa de Piedra (not included):
Casa de Piedra is the signature restaurant of Hacienda Xcanatun is a landmark in the city of Merida. The cuisine of the Zacatecan Chef Reyna García, is defined as regional and spontaneous cuisine characterized by a particular explosion of flavors, that catches everyone by surprise and leaves a profound taste of unexpectedness.
Overnight: Hacienda Xcanatun
Day 9: Departure Day
Today, it's time to go back home, your private driver will meet you at your hotel in Mérida and you will be driven to Mérida International Airport.
Dates
Our trips are fully customized, allowing us to build your itinerary for any time of the year.
Prices
Our custom-tailored journeys start from $1,000 USD per day for two travelers. Contact us today to discuss your travel desires and design a personalized proposal with exact pricing.
Please note, our pricing guideline is a starting from price and is not necessarily applicable to the suggested hotels contained within the suggested itineraries on this website. Itineraries are customized prior to final pricing.