OVERVIEW
ITINERARY DETAIL
DATES AND PRICES
All aboard the Chihuahua al Pacifico train — better known as "El Chepe" — for a gloriously romantic journey on the Copper Canyon railway. As you enjoy a first-class ride, witness beautiful vistas of the area's outstanding natural beauty including sheer canyon walls, tumbling waterfalls, and high desert plains.
Along the way, take the chance to get out and explore, visiting several local towns and villages, plus Creel, a Pueblo Magico and former frontier logging and mining town.
As with all Journey Mexico itineraries, this journey on the Copper Canyon railway can be fully customized to your exact needs. Just speak to one of our expert Travel Planners and they will make it happen.
PHOTO GALLERY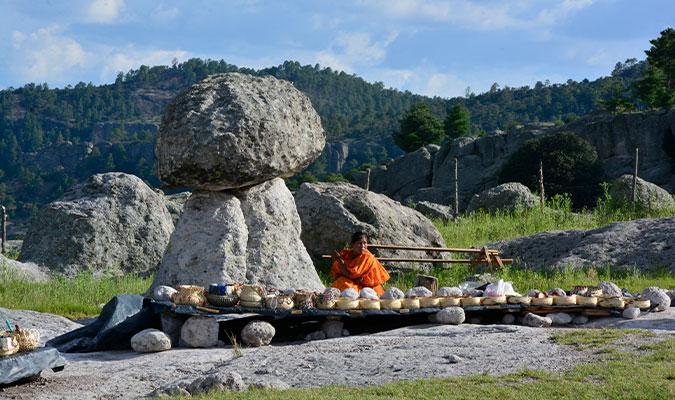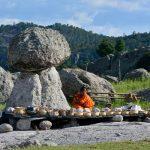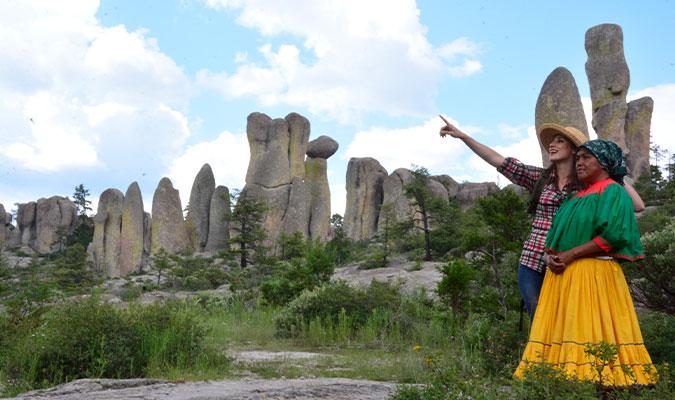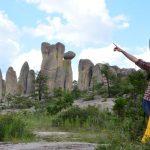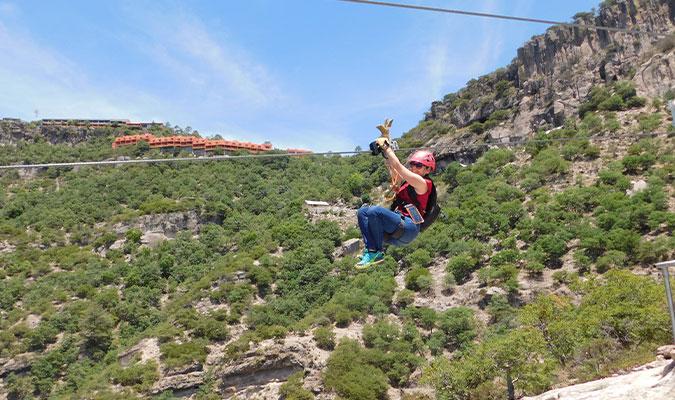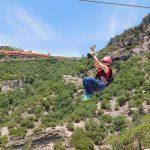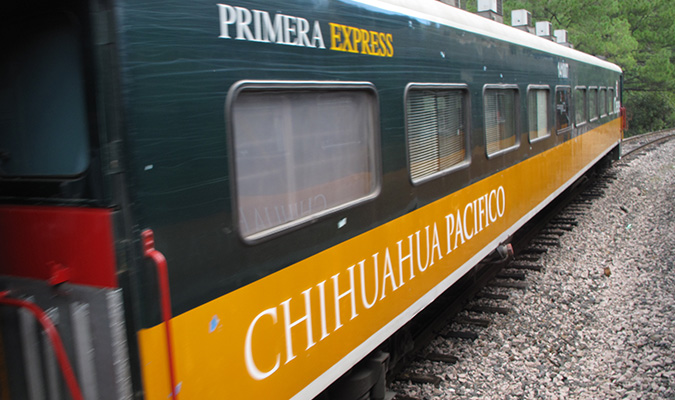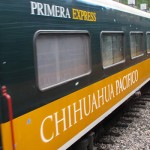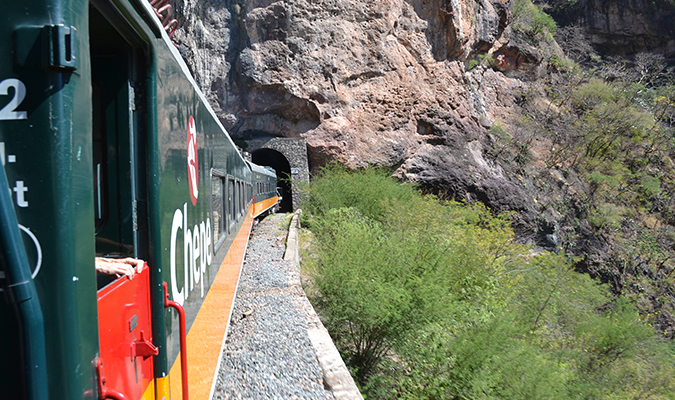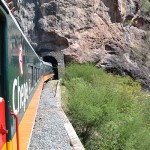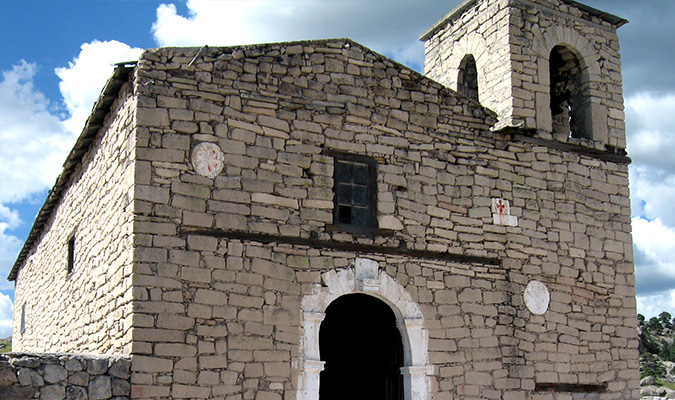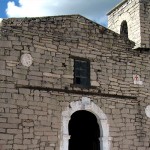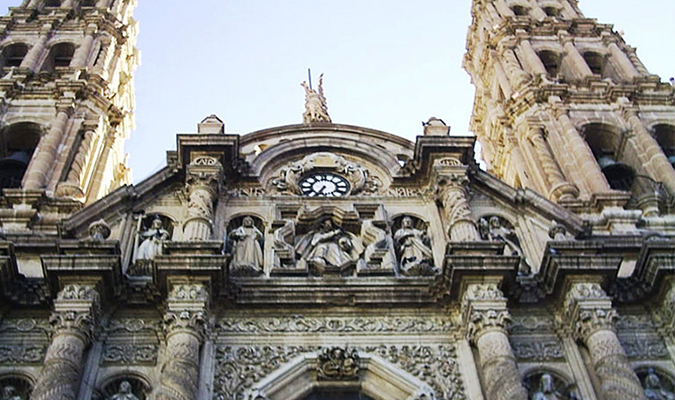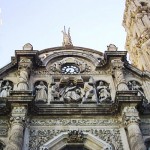 HIGHLIGHTS
First-class ride on El Chepe – Journey along the Copper Canyon railway in utter luxury, enjoying its stunning vistas and ever-changing landscapes
Batopilas – Explore the former mining outpost of Batopilas, located at the bottom of a canyon
El Fuerte – Roam this historic Pueblo Magico and walk its cobblestone streets for a taste of old Mexico
Creel – Visit Pueblo Magico, Creel, to discover its handicrafts and learn about its fascinating past as a former logging town
Day 1: Arrival in El Fuerte
Arriving at Los Mochis Airport you will be privately transferred to the charming colonial gateway to the Copper Canyon, El Fuerte. You may check in to our beautiful historic lodge and then roam the cobble stone streets for a taste of old Mexico. This rest of the evening is yours to relax and wander this quaint and historical city on your own.
Overnight: Hotel Posada del Hidalgo
Day 2: El Fuerte Hotel Private Transfer to El fuerte Train Station
After breakfast, all aboard the world-famous, first-class El Chepe Express train of the Chihuahua-Pacific Railway for the six-hour journey into the Sierra Madre Mountains. Considered one of the world's most scenic rail journeys and an engineering marvel, the train crosses 36 bridges and passes 87 tunnels along its 655 km route from Mexico's interior to the Pacific coast. You will be traveling onto your next location "El Divisadero".
Arrive at Divisadero train station around 16:15 pm and be greeted at the station and transferred to the hotel.  Meet the guide, your host for the next three days, who will give you an orientation and discuss the options for the next day's activities.  The evening is free to take a short walk to explore the grounds or relax on your private balcony that overlooks the canyon before dinner.
Overnight: Hotel Mirador
Day 3: Private Experience to Piedra Volada and Adventure Park / Afternoon Experience to Oteros View and Fertility Rock
Today after breakfast you will meet with your private guide to explore the Copper Canyon Adventure Park where you will have the option of zip lining, rappelling, taking a cable car ride or exploring by bicycle or quad bike (activities additional cost).
Your heart racing, you'll then head to the panoramic zone of the Piedra Volada, for great vistas of the Canyons and a spectacular overlook form this Flying Rock.
Upon completion of your visit you will be driven back to your hotel and enjoy time to rest and relax before meeting your guide for your evening experience.
Later this evening after time to rest and refresh you will meet again with your private bilingual guide and driven to the lookout point of the Otero Canyon that is 1520 meters deep. You will have the opportunity to visit a Tarahumara cave house before heading to Fertility Rock, which is a distinctly phallic stone, revered for its fertility-giving properties.
Your visit to the area will also include the chance to head to one of two miradors (The Table of the Stars or the Table of the Heavens) to look out over the vast landscape.
Upon completion of your visit, you will be driven back to your hotel.
Overnight: Hotel Mirador
Day 4: Hotel Mirador Private Transfer to Creel with Vally of Monks and Mushrooms en Route
After a hearty breakfast and hotel check-out, meet your guide to for a private transfer to Creel. En route, head to the Valley of the Monks and the Valley of the Mushrooms, unusual rock formations jutting out of the ground.
At arrival and after, settle into your lovely hotel enjoy evening at leisure and spend some time relaxing or exploring the nearby canyon terrain.
Overnight: The Lodge at Creel
Day 5: Creel / Batopilas Private Guided Experience
Start your three-day adventure in Batopilas, making steep descents and ascents through several canyons and climates and ending in a small local village.
On day one you will descend the rugged switchbacks into the depths of the Batopilas Canyon, passing through both the Copper and La Bufa Canyons. The road that you will travel on was only completed in the 20th century and is a feat of great ingenuity. Arriving at Batopilas you will check into your hotel, which has rooms overlooking the Batopilas River. You will then head out to explore this town that was once a mining outpost, taking in the ruins of the Sheppard Hacienda and observing the vestiges of colonial architecture. Should you like, you can also enjoy a beer with the locals the Swinging Bridge Bar.
Overnight: Riverside Lodge
Day 6: Batopilas Full Day
On day two you will have the full day to explore Batopilas. Your guide will lead you in exploring the town and the surrounding area that is rich in the history of an era lost in time. You can choose to laze by the river, pick from a number of day hiking options or take a trip to visit the Lost Cathedral of Satevó, the grandeur of which attests to the riches that the town once saw. Whichever you choose you will return to your hotel in the evening to spend your second night there.
Enjoy a full-day of hiking in the Batopilas Canyon today. Your guide helps you select a hiking option based on your groups' preferred duration and intensity level.
Option 1 – A five-hour roundtrip flat hike to the Lost Cathedral of Satevo, a spectacular structure dating back to the 1760s.
Option 2– A five-hour roundtrip hike, including 1.5 hours of climbing to the Peñasquito Mine. This was formerly considered one of the most prosperous silver mines in the world. Enjoy beautiful views of Batopilas Village and the river below.
Option 3 – A nine-hour hike with 4 hours of climbing to the Mesa de San Jose. Enjoy breathtaking views of Batopilas Canyon and the neighboring Urique Canyon.
Overnight: Riverside Lodge
Day 7: Batopilas Back to Creel
On day three, you will have an early breakfast before setting out on a drive-up steep road to head out of the Batopilas Canyon, once again encountering a large number of switchbacks. Head through the impressive landscape arriving in Creel, where you will have the afternoon free to explore the town.
Overnight: The Lodge at Creel
Day 8: Private transfer from Creel to Chihuahua
We start the day with breakfast and a chance for souvenir shopping in the local crafts shops before our mid-morning transfer to Chihuahua, where we will check into our comfortable accommodation. The afternoon is free for relaxing or site seeing at the interesting museums and historical sites of this important cultural and economic center of Northwestern Mexico. You'll spend the rest of evening on your own.
Overnight: Central Hotel Boutique
Day 9: Departure Day
Today, you will receive a private transfer from your Chihuahua hotel to the airport for your onward flight home.
Dates
Our trips are fully customized, allowing us to build your itinerary for any time of the year.
Prices
Our custom-tailored journeys start from $1,000 USD per day for two travelers. Contact us today to discuss your travel desires and design a personalized proposal with exact pricing.