OVERVIEW
ITINERARY DETAIL
DATES AND PRICES
On this incredible, once-in-a-lifetime trip, you will completely immerse yourself in colonial Mexico, exploring its rich culture and history. Visit some of the world's great cities including Mexico City, San Miguel de Allende, Guanajuato, and Morelia. From the buzzing metropolis that is Mexico City to the creative flow of Guanajuato, each will astound in its own way.
Aside from the larger cities, this tour also takes in smaller villages including Pátzcuaro and Santa Clara del Cobre. Here you will marvel at the traditional artisans who create hand-made crafts using techniques that have been passed from generation to generation.
As with all Journey Mexico vacations, this exploration of Mexico's colonial cities can be fully customized. So if you'd like to spend more time visiting archeological sites or a few extra days in any of the destinations, our expert Travel Planners will happily create your perfect vacation.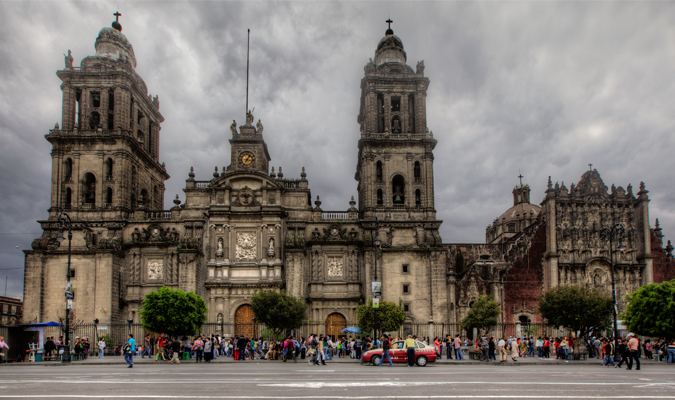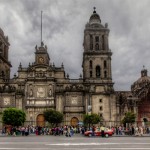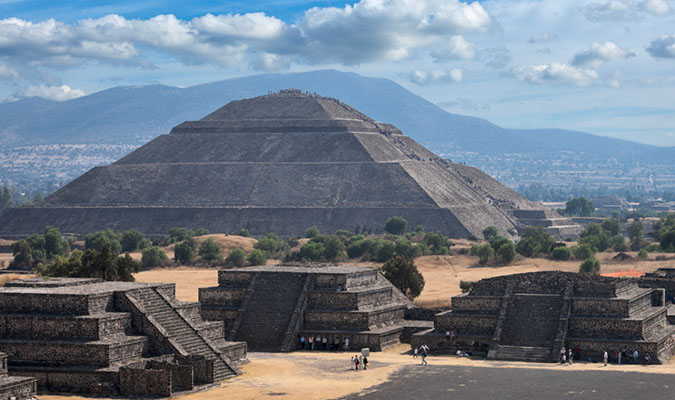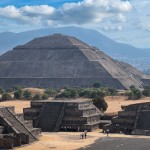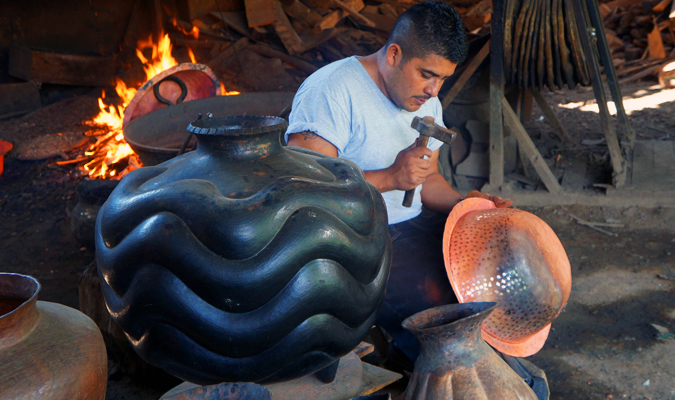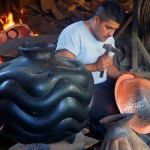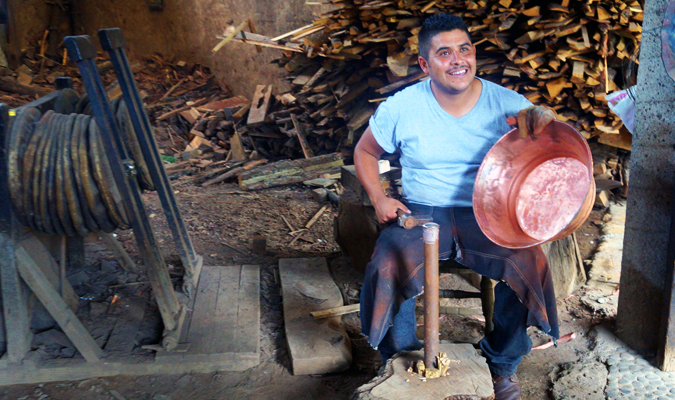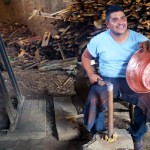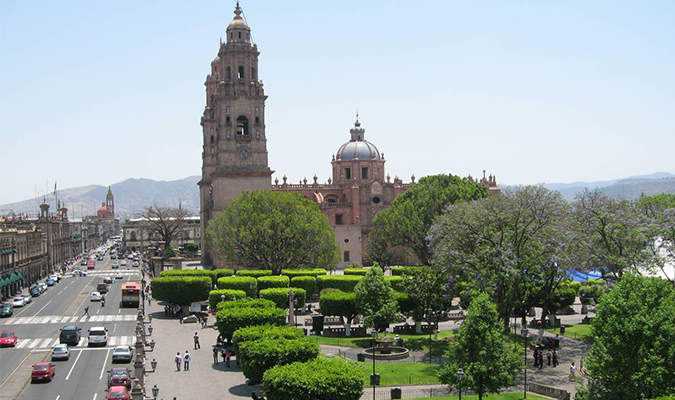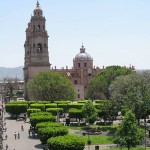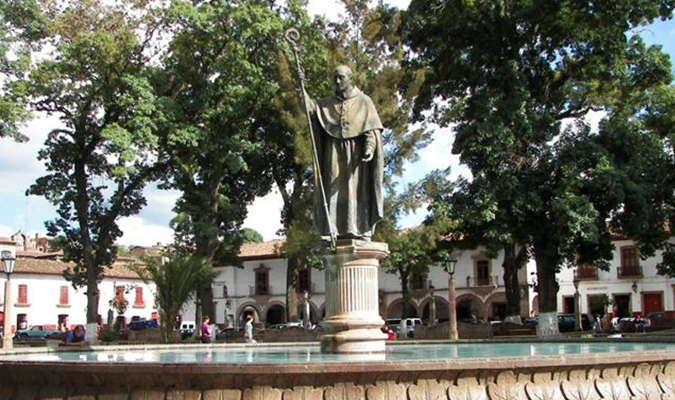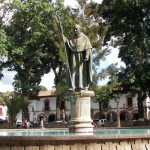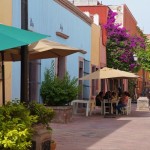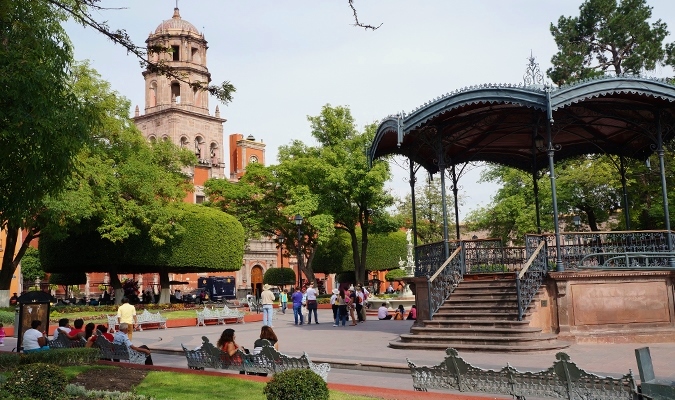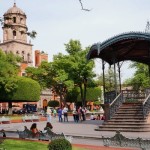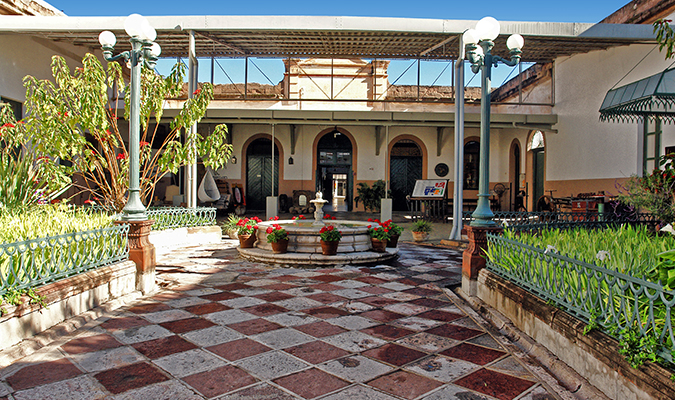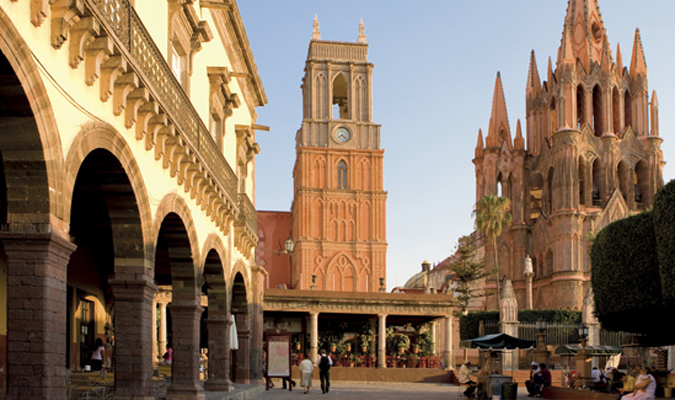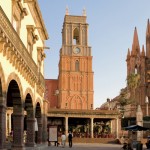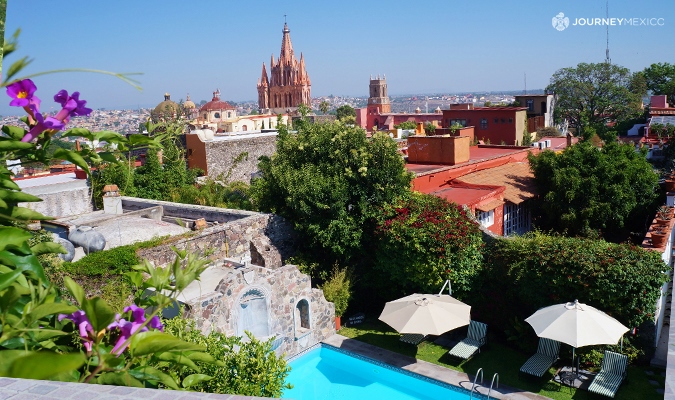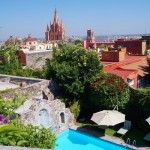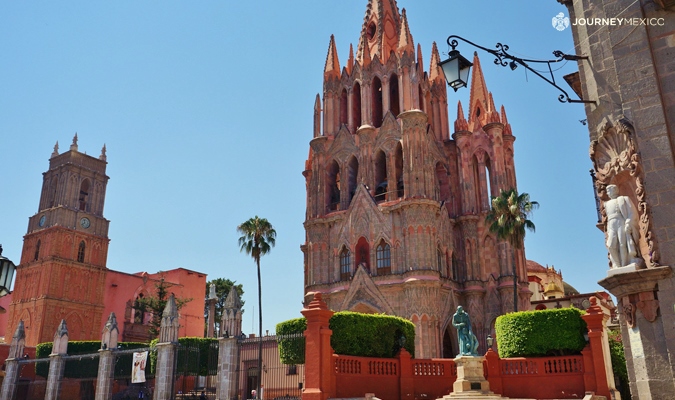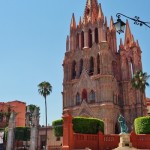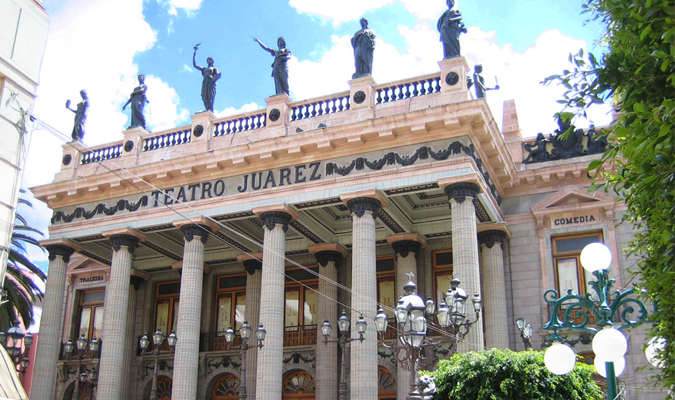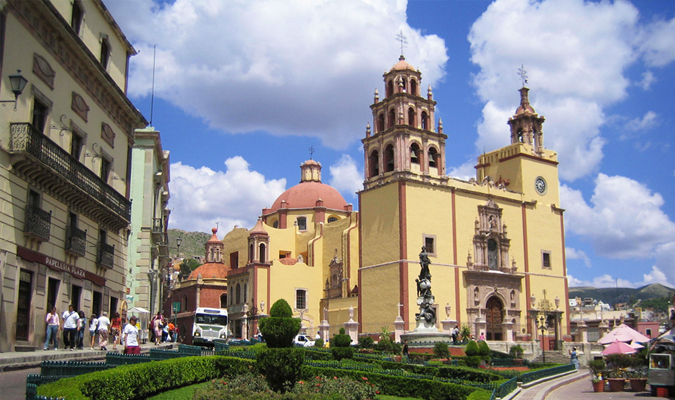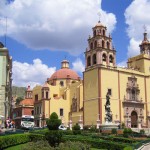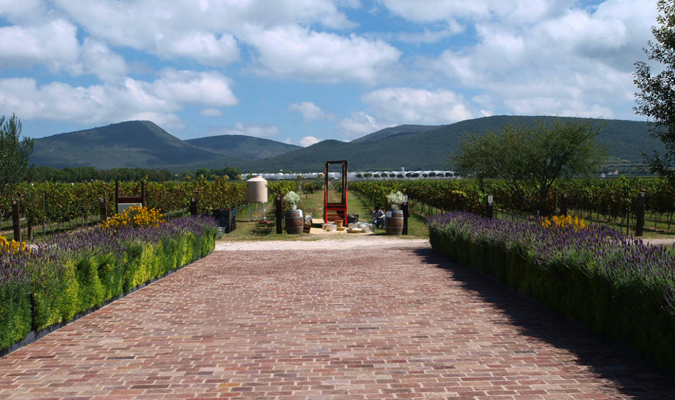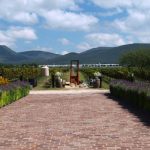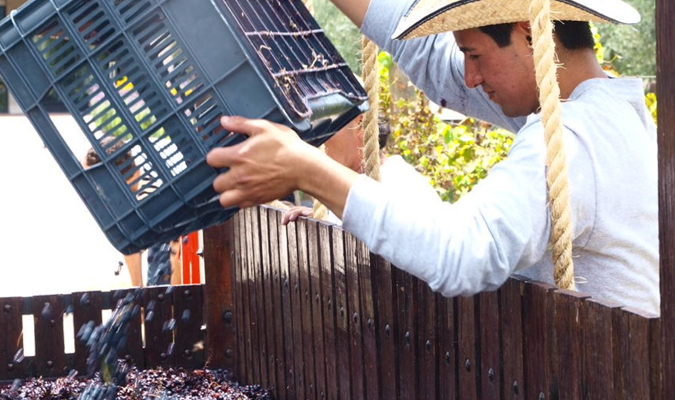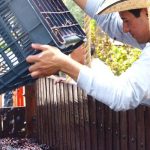 HIGHLIGHTS
Mexico City – Visit the capital of Mexico and visit its landmarks such as the main plaza, National Anthropology Museum, and the UNESCO World Heritage Site of Teotihuacan
Morelia – Tour Michoacán's UNESCO World Heritage City and its beautifully maintained and restored colonial architecture
Patzcuaro – Visit Pátzcuaro's lake and Isla Janitzio before stopping in the town to try some local Tarascan specialties
Santa Clara del Cobre – Visit the Purepecha communities and get a behind-the-scenes look at one of the region's famed copper workshops
Queretaro – Stop by this colorful city to tour its vivid streets and view its gorgeous Baroque architecture
San Miguel de Allende – See one of the many beautiful churches in town and explore the Museo Casa de Allende (home of San Miguel's most famous son and namesake, Ignacio Allende)
Guanajuato – Discover spectacular Colonial-era architecture including Baroque churches and facades, the Juarez Theater, the Alhondiga de Granaditas, and visit the cast-iron-and-glass Hidalgo Market
CUSTOMIZE
Feeling Creative?
You can customize this itinerary by adding or removing the tours and activities.
go to our Online Journey Builder to start customizing this itinerary
Day 1: Mexico City
After being greeted at the airport by a Journey Mexico guide, you will be transferred by private car to your hotel. Take the rest of the day to do some exploring on your own and, at night, enjoy a private dinner with a wine or artisanal beer pairing.
Overnight: Four Seasons Mexico City
Day 2: Visit Teotihuacan, explore Mexico City's historic center
In the morning, you will head to Teotihuacán, a sprawling archeological site home to the climbable Pyramid of the Sun and the Pyramid of the Moon. Explore this fascinating site with a bilingual guide, learning about the ancient people who lived there.
Afterwards, enjoy lunch followed by a tour of Mexico's Mesoamerican, Colonial, and revolutionary history while exploring the historic center of Mexico City.
What is now the heart of this modern metropolis was once the center of the Aztec world, Tenochtitlan. You will visit the cathedral built upon the main Aztec temple by the Spanish conquistadors, as well as the painted representation of Mexico's past by celebrated muralist Diego Rivera.
Taking a walk along some of the center's iconic streets, arrive at the Palace of Fine Arts and learn all about its fêted architecture.
Overnight: Four Seasons Mexico City
Day 3: Mexico City's Anthropology Museum, transfer to Morelia
Enjoy a private tour of Mexico City's Anthropology Museum, which houses important pieces from all over the Mesoamerican world.
Designed and built by architect Pedro Ramirez Vazquez in 1964, it is considered important for its architectural design as well as the vast array of artifacts it houses. Your expert guide will lead you on an exploration of the museum, going on a journey through the history of Mesoamerica.
One of the most important pieces housed at the museum is the 24-ton Aztec Sun Stone, which was found buried beneath the city´s main square. As you observe its intricate craftsmanship, your guide will explain the legend of the five suns that is depicted on the stone.
Later this afternoon, hit the road to the colonial city of Morelia, built in the 16th century. At sunset, enjoy a refreshing drink on the terrace of your hotel and cherish the panoramic views and sun's warm glow upon the pink sandstone buildings of the city.
Overnight: Villa Montaña Hotel & Spa 
Day 4: Visit Santa Clara del Cobre and Patzcuaro
Today takes a journey into the atmospheric Purepecha highlands for a tour of some of the region's artisanal communities. First, visit Santa Clara del Cobre for a behind-the-scenes look at one of the region's famed copper workshops. While the mines of this copper mining town are now closed, copper crafting continues. Watch families of multiple generations as they work on their art with ease and skill.
Also visit the central plaza, named after Vasco de Quiroga, the Spaniard in charge of building the town after the Spanish conquest, wandering its cobblestone streets and taking in its colonial and indigenous feel as your guide shares its history.
Afterwards, you will stop for a panoramic view of lovely Lake Pátzcuaro's shining waters and the rocky Island of Janitzio.
Overnight: Villa Montaña Hotel & Spa 
Day 5: Morelia to San Miguel de Allende with Queretaro en route
Today you will be privately transferred to San Miguel de Allende. On your way out of Morelia, marvel at the 18th-century aqueduct designed to bring water from hillside springs to the growing city. Then pay a visit to another colonial jewel, the UNESCO World Heritage city of Queretaro.
Stroll the cobblestone streets and view landmarks such as the lovely Church of San Francisco and the expansive Plaza de la Independencia. On arrival in San Miguel de Allende, check in to your luxury hotel in the center of the city and enjoy the rest of the evening at leisure.
Overnight: Belmond Casa Sierra Nevada
Day 6: San Miguel private tour, Fabrica La Aurora Art Center
Enjoy a privately guided tour exploring the colorful historic center of San Miguel de Allende. The day begins with views over the city, taking in the architecture and surrounding area. Then head into town to visit the iconic central plaza, where locals gather under the tree shade before going inside San Miguel's famous pink church, Parroquia de San Miguel Arcangel.
Wander through the cobbled streets of this culturally rich town with your guide, visiting museums, churches, art galleries, and workshops, as well as some of its most iconic buildings and structures.
Visit Fabrica La Aurora, a beautiful art and design center housed in a former textile factory that dates to the turn-of-the century. Among old textile machines and hydraulic turbines, find artists busy at work in their studios, new exhibits in contemporary art galleries, furniture, and interior design stores, antiques, and jewelry boutiques.
Overnight: Belmond Casa Sierra Nevada
Day 7: Guanajuato city tour
Take an expertly guided tour around the historic city center of Guanajuato, visiting the statue of El Pipila (one of the earliest heroes of the Mexican Revolution), the Juarez Theater, and the narrow Alley of the Kiss, where you will learn about the love story that gives it its name.
If time allows, visit some of the city's museums and the workshop of renowned local artist Gorky Gonzalez.
Overnight: Belmond Casa Sierra Nevada
Day 8: San Miguel to Mexico City with Bodegas de Cote Vineyard en route
Leave San Miguel and head to Mexico City stopping at Bodegas de Cote in Queretaro for a private vineyard tour followed by a gourmet lunch and wine pairing.
The vineyard, which features 24 varieties of grape, was built on ecological and sustainable design principles by two brothers who are passionate about sharing the beauty of Mexican wines.
Overnight: Four Seasons Mexico City
Day 9: Departure Day
You will be privately transferred to Mexico City International Airport for your departure flight home.
Dates
Our trips are fully customized, allowing us to build your itinerary for any time of the year.
Prices
Our custom-tailored journeys start from $1,000 USD per day for two travelers. Contact us today to discuss your travel desires and design a personalized proposal with exact pricing.
Please note, our pricing guideline is a starting from price and is not necessarily applicable to the suggested hotels contained within the suggested itineraries on this web site. Itineraries are customized prior to final pricing.