OVERVIEW
ITINERARY DETAIL
DATES AND PRICES
Embark on a fantastic three-day journey through Huasteca culture and to the Escultural Garden of Edward James, Las Pozas, an extraordinary sculpture garden located more than 2,000 feet above sea level in a subtropical rainforest in the Mexican mountains.
Here you'll discover spectacular fauna, lush flora, and stunning landscapes, surrounded by beautiful rivers with cascading waterfalls and pools interlaced with towering Surrealist concrete sculptures created by the eccentric English poet and artist, Edward James.
This adventure also includes meeting indigenous communities, discovering amazing archeological sites, and seeing gorgeous landscapes. If three days doesn't feel quite enough, speak to a Journey Mexico Travel Planner who can craft the perfect extension to your vacation.
PHOTO GALLERY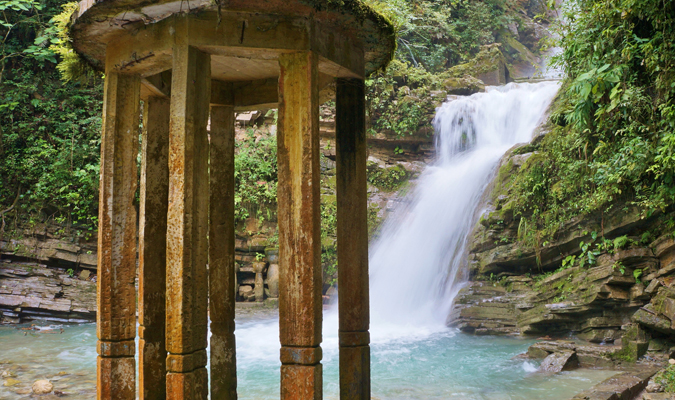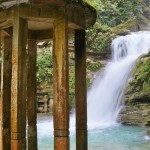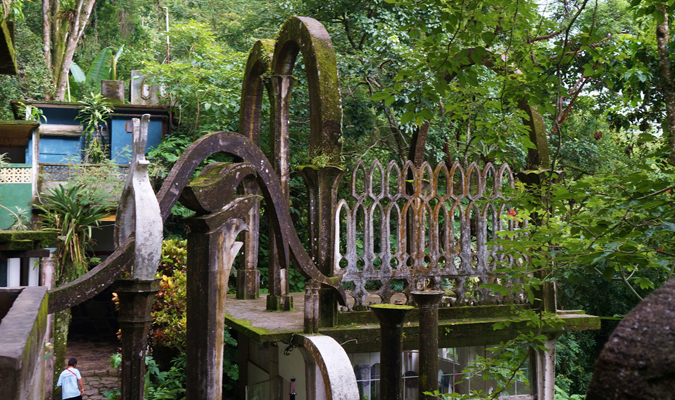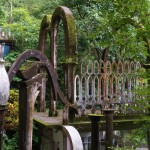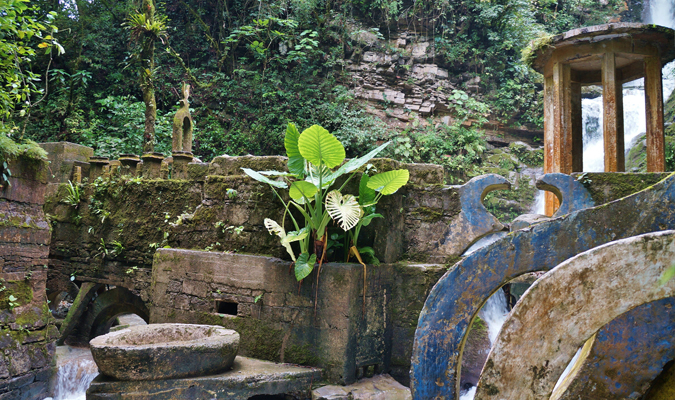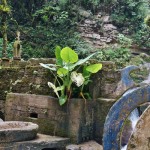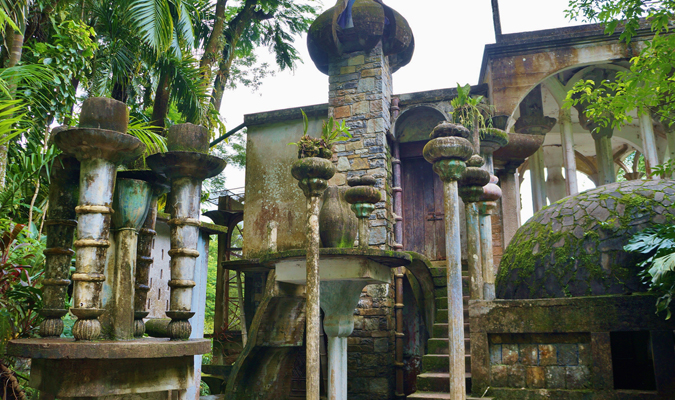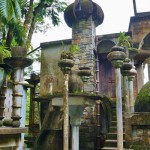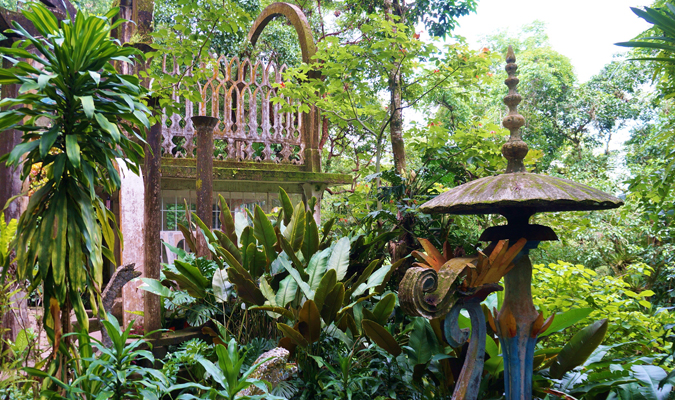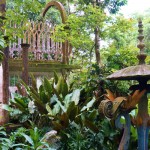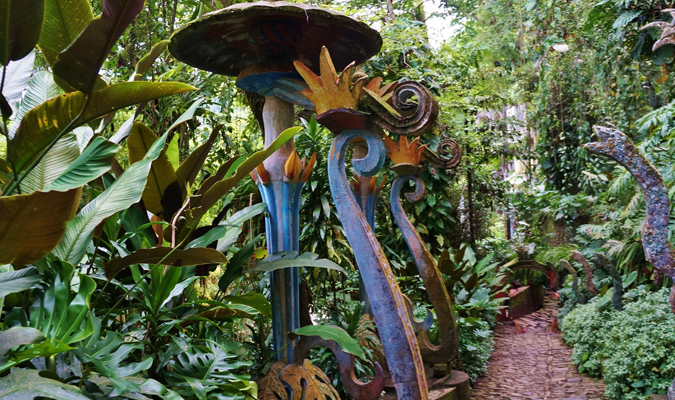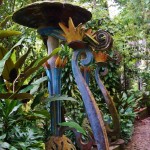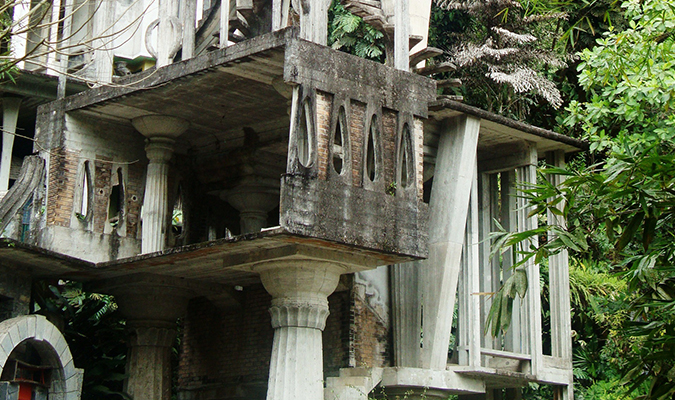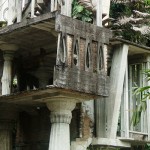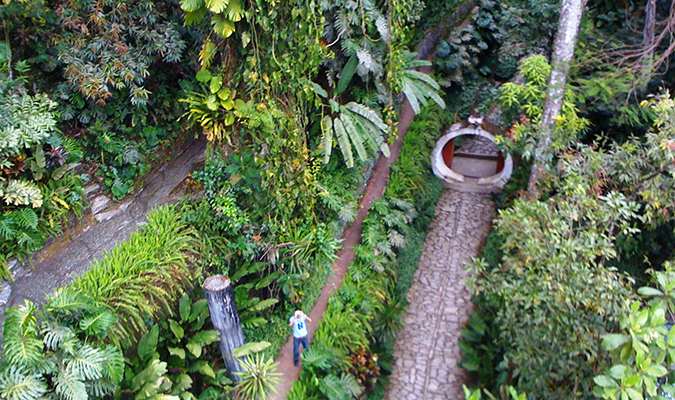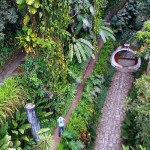 HIGHLIGHTS
Huasteca Culture Museum – Learn all about Huasteca culture and history at this fascinating museum
Escultural Garden of Edward James, Las Pozas – Tour the world-famous Surrealist gardens created by English eccentric Edward James
Introduction to the Tenek people – Meet the local Tenek people and learn about their customs and traditional way of life
Tamtoc and Tamohi archeological zones – Tour two archeological sites with ancient Huasteca ruins dating back hundreds of years
Day 1: Private transfer to Xilitla visiting Ciudad Valles and Huasteca Culture Museum en route.
On arrival at Tampico airport, you will be met by a Journey Mexico guide and privately transferred to Ciudad Valles. Along the way, stop at the unique Hotel Taninul, set inside nearly 750 acres of lush tropical forest, for a delicious lunch.
The journey continues with a visit to Huasteca Culture Museum for an educational break learning all about the area's history, culture, and people.
After a scenic drive, arrive in Xilitla at your one-of-a-kind hotel. Take some time to swim in the pool or to relax in your room.
Overnight: Hotel Posada El Castillo
Day 2: Full-day excursion to the Ex-Convent San de Agustin, Edward James' Las Pozas, Tenek community with traditional lunch
The day begins with a visit to the Ex-Convent de San Agustin, built in 1553 and thought to be the oldest building in San Luis Potosi.
Then to the Surrealist Gardens of Las Pozas. Created by the British poet and artist Edward James, this breath-taking garden of concrete structures veiled by lush vegetation has become world famous and a top attraction in Mexico.
After the tour, head to the Tenek Village — an indigenous community where the Tenek people live. Delight in the privilege of visiting this community, admiring their lives, and dstinct culture.
During the visit, enjoy lunch as a special guest of the community; dining in a traditional, private home and enjoying a customary meal while learning more about the Tenek customs.
Overnight: Hotel Posada El Castillo
Day3: Full-day excursion to Tamohi and Tamtoc archeological zones, drop off at Tampico Airport
After breakfast and hotel check out, you will meet your guide for a private transfer to the archeological zone of Tamohi. This architectonic ceremonial complex was built by the Huasteca culture groups between the 8th and 16th centuries. After your visit, continue to the Tamtoc archaeological zone to tour the area and enjoy lunch in a local restaurant.
In the evening, you will be dropped at Tampico Airport for your flight home.
Dates
Our trips are fully customized, allowing us to build your itinerary for any time of the year.
Prices
Our custom-tailored journeys start from $1,000 USD per day for two travelers. Contact us today to discuss your travel desires and design a personalized proposal with exact pricing.