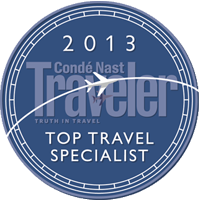 For the fourth year in a row, Journey Mexico's President and Founder, Zachary Rabinor, has been named Conde Nast Traveler's Top Travel Specialist for Mexico! Top Travel Specialists in Condé Nast Traveler is a  distinction that only a handful of travel professionals from around the world have been awarded.
Is a Travel Specialist Really that Big of a Deal?
Actually, it is. Every year, about 10,000 travel agents and tour operators try to break onto this list since its inception 14 years ago, only a tiny fraction have made the grade—this year, 146 specialists. Instead of picking someone who has never stepped foot on foreign soil, this title guarantees that you're working with a superb expert who knows your destination inside and out. A specialist is someone with the ability to score  rooms with the best views, provide the savviest English-speaking guides,  free upgrades,  special access and ultimately, who will produce the maximum experience.
How was Zach Chosen?
First of all, Zach doesn't just sit in his office and page through travel guides; he lives and breathes Mexico!  In the first six months of 2013 alone, he has personally led a surf trip in Huatulco, a scouting adventure in the Copper Canyon with his family, site inspections along the Riviera Maya, visited Valle de Bravo, and led a super VIP tour through the Yucatan Peninsula, Chiapas through to Colima and Punta Mita. While traveling, not only is he making connections that mean all the difference to his clients, but he also checks out the best hotels and resorts to continuously perfect our Journey Mexico portfolio of private villas and unique accommodations.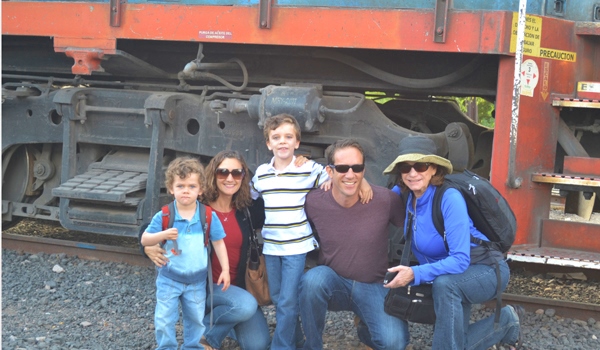 His knowledge and expertise of Mexico has warranted him recognition as not only a Top Travel Specialist in Conde Nast Traveler's prestigious 14th Annual Travel Specialists List but also as a Conde Nast Traveler Villa Specialist (2013 announcement here).  Zach is the only Travel Specialist in Mexico who has also been chosen as one of the World's Top Villa Specialists (also by Condé Nast Traveler). You can view Zach's CNT profile here.
Testimonial
Have you already traveled with Journey Mexico before thanks to Zach's assistance? If so, he requests you to kindly leave a comment on his profile found on this link. Thank you!