Journey Mexico's CEO and Groups Director recently accompanied Trafalgar and 30 travel partners on a journey through the Yucatan Peninsula. The three day journey started off in Cancun and led them through Merida, Izamal, and Celestun; it was a FAM trip to experience Trafalgar's unique Treasures of the Yucatan tour and a chance for Journey Mexico to meet and receive feedback from those who sell the product.
Below is an overview/testimonial of day two from Trafalgar
After a relaxing night and a few Mexican treats for breakfast, we set off towards Celestun. Along the way Fernando stopped at a very  local hidden treasure. It was the private cemetery for a traditional Mayan village. Fernando talked us through the burial ritual and spirituality of the Mayans. They believe dying is not a bad thing – just a process and continue to honour those past with ceremonies and feasts throughout the year. The site was colourfully decorated and each headstone was surrounded by items that had significant value to that person. This ranged from their favourite drink to jewellery and clothing of the family member.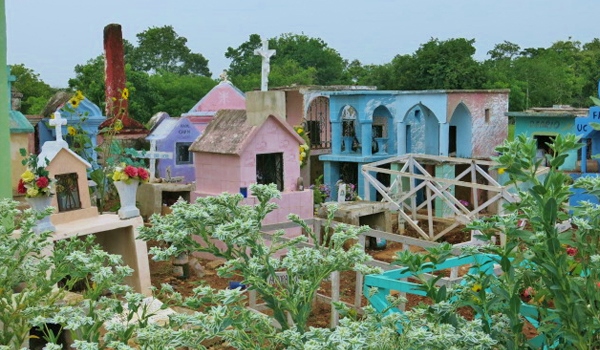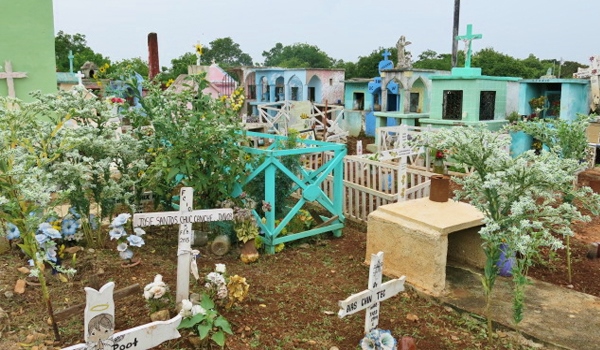 Our next stop was fishing village of Celestun. Our group boarded small motor boats and headed out into the mangroves hoping to spot the famous pink flamingos. They get their bright pink colour from eating the shrimp lava although unfortunately it had rained heavily this morning so the water level was above the ideal wading level for the flamingos. We had a great time racing around in the boats (not that I'm competitive!) and spotted many other unique bird life including pink pelicans that sit in trees! We also cruised through an amazing mangrove forest and heard stories of pumas and crocodiles that also live in the mangrove islands. Our guides for this experience were local fisherman and taking our guests to visit Celestun is very important for the local economy. It was time to eat (again) so we settled into a great beachfront seafood restaurant for a very tasty local lunch.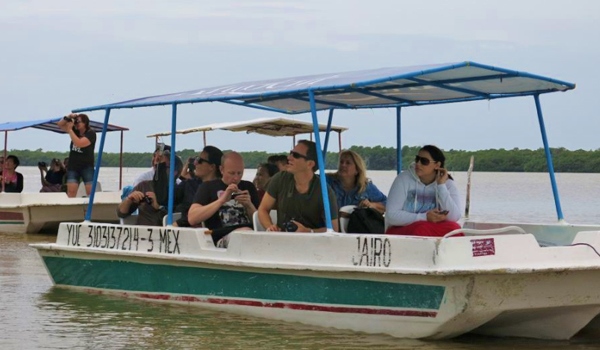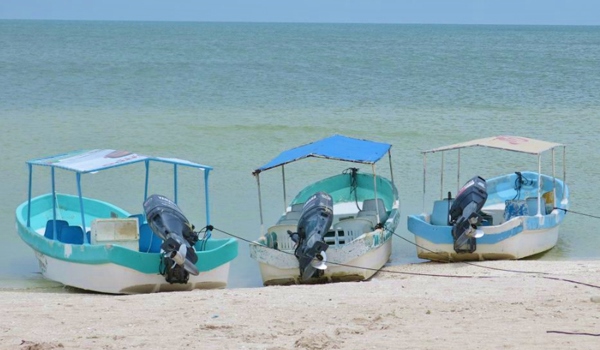 Now….about Tequila. Tequila is actually a town in Jalisco and is blanketed agave plants. I'm sure you know that tequila is made from the agave plant but what you may not have realised is that there is tequila….and there is tequila. The finest tequila is made from the blue agave plant and good tequila is aged in oak barrels much the same is wine. It is meant as a sipping drink – not shots. Some take tequila in a chilled glass and some in a brandy balloon – either way, the Mexicans take great pride in good tequila. Fernando even had tequila filled chocolate for the group to sample on the coach.
Yucatan is also famous as the place where scientists believe the meteor landed that wiped out the last of the dinosaurs many centuries ago. They found a crater 60klms wide and 30klms deep just off the coast and the asteroid was recently discovered at the base of the crater.
That's it for now. Heading back to the hotel so our travel partners can freshen up before tonight's Be My Guest experience.
All photos have been provided by Trafalgar.