Swim with giant sharks? Are you crazy?!  Don't worry, whale sharks are known as the Gentle Giants of the Sea.
As the largest fish on the planet, whale sharks can reach lengths of 18 to 40 feet (5.5 to 12 meters) and with an average weight of approximately 15 tons, making a swim with these incredible creatures a truly unique and wonderful "bucket list" experience.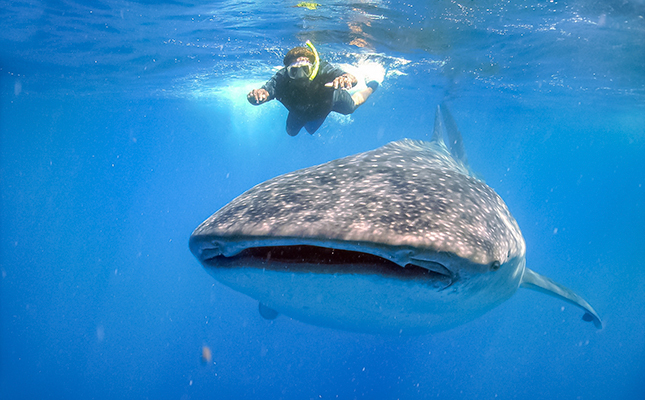 Mexico is the ideal location to swim, snorkel and interact with whale sharks, as these majestic animals visit both coasts throughout the year.  Mexico's warm, clear and nutrient-rich waters create the perfect meeting place for man and fish.
With Journey Mexico, you can design an itinerary where one day you are visiting a Mayan archeological site or driving an off-road buggy through the desert and the next day swimming with whale sharks to create an extraordinary travel experience.
Four Facts to Know Before Swimming with these Docile Animals:
Are they whales or sharks?
Because of their size, you may think they are whales, but in fact they are sharks. Yet, in spite of the shark's scary reputation, there is nothing to fear.  Even with a mouth that is about five feet wide (1.5 meters) and with more than 300 tiny teeth, which they don't use to eat, you are still way too big for them to eat and not on their menu.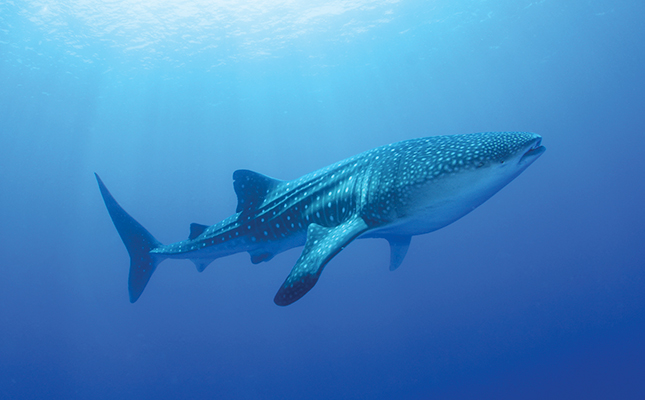 But they are sharks, will they eat me?!
They are strictly filter feeders and their diet consists solely of plankton, tiny micro-organisms that live in the top layers of the sea, so swimming with these amazing creatures is totally safe and mind-blowing!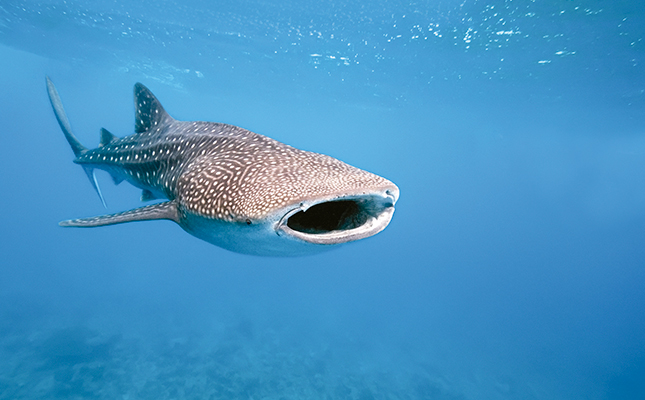 They all look the same
Although they may look the very much alike in photos and videos, no two whale sharks are the same.  Like your fingerprints, each whale shark has its own distinctive, and beautiful, pattern of white dots spread throughout their bodies.  Scientists use these intricate patterns to identify individual whale sharks and study their behavior.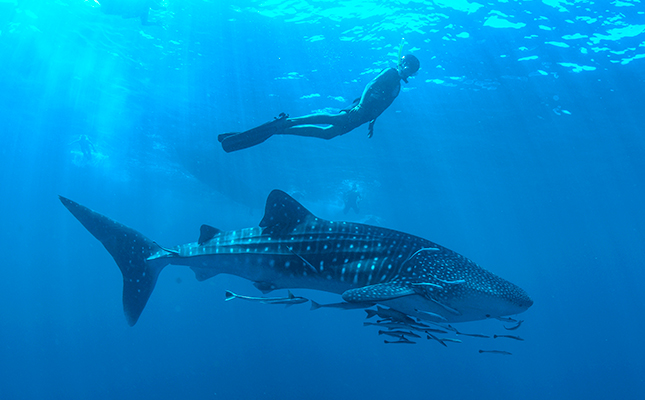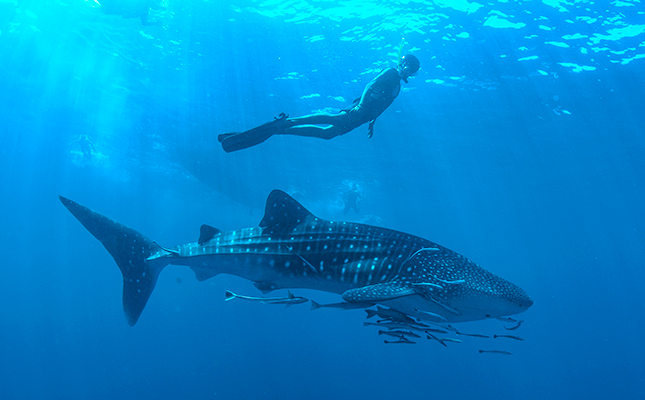 Where to swim with whale sharks in Mexico
We are very lucky in Mexico, because the whale sharks visit areas of Mexico nearly the entire year.  They split their time between Mexico's coasts, giving you the chance to choose your location for this incredible experience.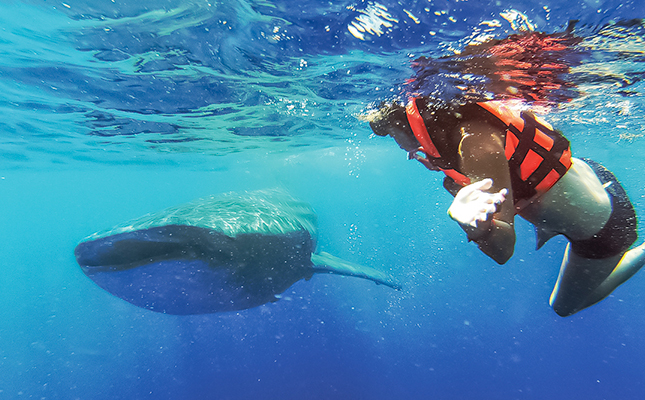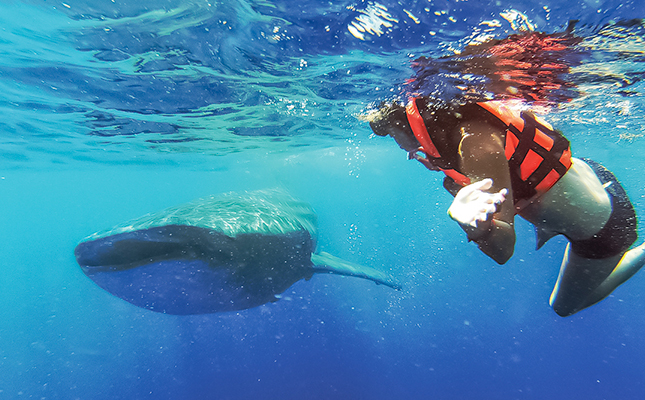 Mexico's Caribbean Coast:
From June to September, the whale sharks make a visit to the warm waters off the Yucatan – where the Gulf of Mexico and the Caribbean Sea meet.  Be sure to check-out some of our private whale shark swimming experiences and don't miss out on this amazing event.
Baja Sur/La Paz:
From November to April, you can swim and snorkel with the whale sharks in the stunning waters of the Sea of Cortes.  Called the "world's aquarium" by the famous Jacques Cousteau, this area is an ocean lover's dream come true.  Book your next adventure with one of our customizable trips.
Are you ready to dive into this adventure? Contact one of our expert travel agents at [email protected] and let us design your next great vacation in Mexico.