TEXTO, a global gathering of master artisans and speakers, arrives in Mexico City next February for its debut outing. Promoting heritage textiles, sustainability, and beauty, TEXTO will be an eye-opening event for any luxury traveler, particularly those interested in their environmental and cultural impact. To find out more, Journey Mexico spoke to two of its founders, expert in sustainable luxury Marcella Echavarría and activist and speaker, Kavita Parmar.
The heritage textiles of Mexico – of the world – are on the brink of extinction, I'm told.
"We only have 20 years left," Kavita Parmar tells me. "Most of the people we are dealing with [the traditional artisans] are between the ages of 50 to 80, and where is the next generation that's going to take it on?"
Skills that were once passed down from generation to generation could soon be lost. To become a master craftsperson in textiles takes years, decades even. But, with a current lack of financial rewards, it's unsurprising the new generation is reluctant to take on the commitment.
TEXTO, which will take place in the Luis Barragán-designed Casa Pedregal in Mexico City, is looking to push those artisans – from Mexico and across the globe – to the fore. It aims to encourage shoppers to buy from traditional artisans and support heritage textiles.
It's a win-win for everyone. The producers get more recognition and more money, while customers receive high quality, sustainable pieces – plus they could save a dying art.
The event will include a raft of activities, including round tables, a keynote speech, and a gala dinner, plus the chance to buy traditional hand-made pieces.
What's more, it's a chance to learn how we can put our money in the right places, to support a sustainable future for fashion that promotes quality, beauty, and tradition.
Marcella Echavarría tells me: "We are very aware of what we eat, what we put on our skin, but we are not very careful about what we wear because we are seduced by all the charms of fast fashion, of buying – I don't know – a t-shirt that is cheaper than a sandwich.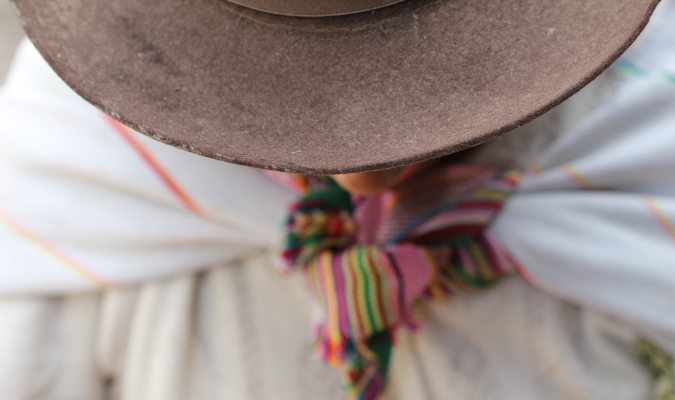 "I think bringing attention to the fact that textiles are more than just pieces of clothes, they are carriers of identity. That they are in contact with the biggest organ, which is the skin, I think that is very relevant."
Furthermore, it's difficult to think of a more appropriate place for a celebration of beauty, art, and forward-thinking than Luis Barragán's Casa Pedregal, a pink wonder designed by the celebrated Mexican architect, now owned by hospitality entrepreneur and art collector César Cervantes.
"It's one of the masterpieces of Luis Barragan," Echavarría tells me. "It has been restored to its original structure, including furniture and objects, so [TEXTO is] basically happening within a museum."
Parmar adds: "Barragan worked a lot with artisans as well, which is also very inspiring. Without doubt, Barragan was a man who worked with crafts and respected crafts – so it made perfect sense."
TEXTO takes place from February 5 to 8, 2020. Book your trip to Mexico City with Journey Mexico and stay at the very best hotels in the capital. Click here to buy your tickets. What's more, if you'd like to extend your trip and experience the very best of Mexico City and beyond, our expert Travel Planners can craft a personalized itinerary taking in the attractions that interest you most. To begin your journey, simply head to our Contact Us page and speak to us via your preferred method of communication.