Is Acapulco Safe?
The U.S State Department's Mexico Travel Warning does not discourage against travel to Acapulco rather suggests  that you should simply exercise caution and stay within tourist areas of the Costera Miguel Aleman Boulevard, which parallels the popular beach areas. In response to security concerns, Acapulco tourism officials have remained determined to revamp its image and give back traveler's desires to visit Mexico's first Pacific Coast beach destination. They have been working with U.S tour operators to restore Acapulco's popularity as a premier spring break destination and  have become a part of the Sun Triangle initiative with Ixtapa/Zihuatanejo and Taxco.  They hope reintroducing the Guerrero destinations to travelers in the U.S. and Canada will help restore some of its luster lost in recent years.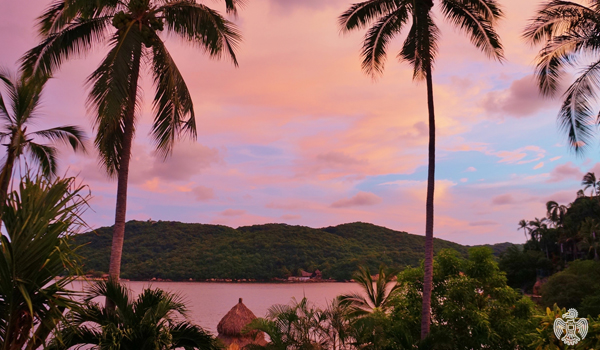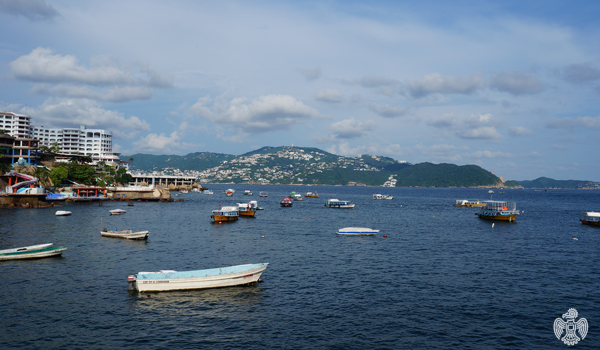 What's New
In hopes to amp up its appeal to international visitors, Acapulco is currently experiencing a $200 million dollar renovation and infrastructure project along the coast which includes a revitalization  of the iconic Traditional Zone (near el Centro, La Quebrada and Playa Caleta). They are also working on opening a cultural center in the former home of Dolores Olmedo, the Mexican art collector and devoted friend of Mexican artists Diego Rivera and his wife Frida Kahlolater this month; and launching a new state-of-the-art transportation system in 2014 which will be called ACABus and run along the coast from the Traditional Zone all the way to the Diamante Zone.
Investment developments have also been helping fight against Acapulco's negative perceptions.  It started in 2009 when the luxury brand Banyan Tree opened their Cabo Marques property and now, Acapulco is welcoming more new properties and multi-million dollar hotel renovations in the Diamond Zone including  the stunning Hotel Encanto. Additionally, The Fairmont Acapulco Princess and The Fairmont Pierre Marques officially opened Turtle Dunes Country Club, a premium golf course at the center of the Princess complex.
Classic Acapulco
The view of Acapulco Bay at night is still one of the most electrifying vistas in the world and the cliff divers at La Quebrada remains the must-see attraction for any Acapulco visitors — but our favorite come-back is the iconic Hotel Boca Chica. This hotel was built in the 1950's and it put Acapulco on the map when  it was showcased in the classic Elvis movie "Fun in Acapulco". In return, Acapulco quickly became the 'it' destination for Hollywood's elite. The boutique hotel was recently renovated  in 2010 with taste and simplicity, preserving it's retro-chic design with vintage furniture, geometric forms, and an overall 'classic Acapulco' feeling.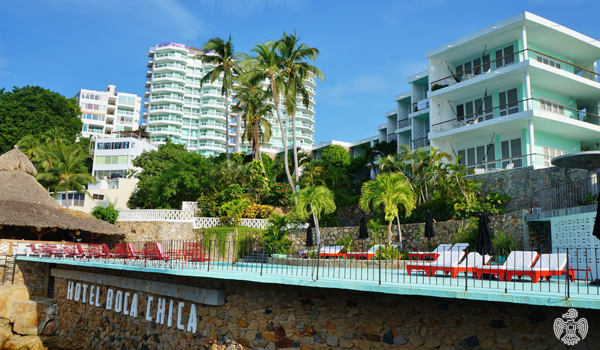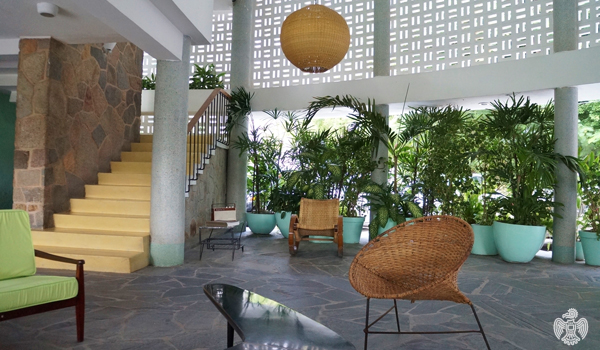 Journey Mexico Recommends
As with any travel, always be aware of your surroundings and exercise caution.  Enjoy Acapulco's many restaurants, vibrant nightlife, and calm beaches, all which are found within the tourist zone's of Acapulco Bay's coastline. Journey Mexico's Community Manager, Jessica Seba, recently made the trip down to Acapulco after 4 long years of not having visiting and was surprised with the noticeable effort Acapulco is taking in creating a comfortable and enjoyable environment for international tourists.  She stayed at the boutique Hotel Boca Chica where from  now until December 19, 2013, when you make your arrangements with Journey Mexico you will recive (at no additional cost) complimentary house breakfast, internet,  welcome drinks for two people, 10% discount in food and beverages, 10% discount in spa, and third night free (during the week M-Th) or fourth night free (Fri-Sun).
For more information on Acapulco visit their website at http://guerrero.triangulodelsol.travel/switchlang/en
**Journey Mexico Update- September 18, 2013: Tropical storm hits Mexico's Pacifc Coast over the weekend leaving much devastation. Click here for more information and how you can help.