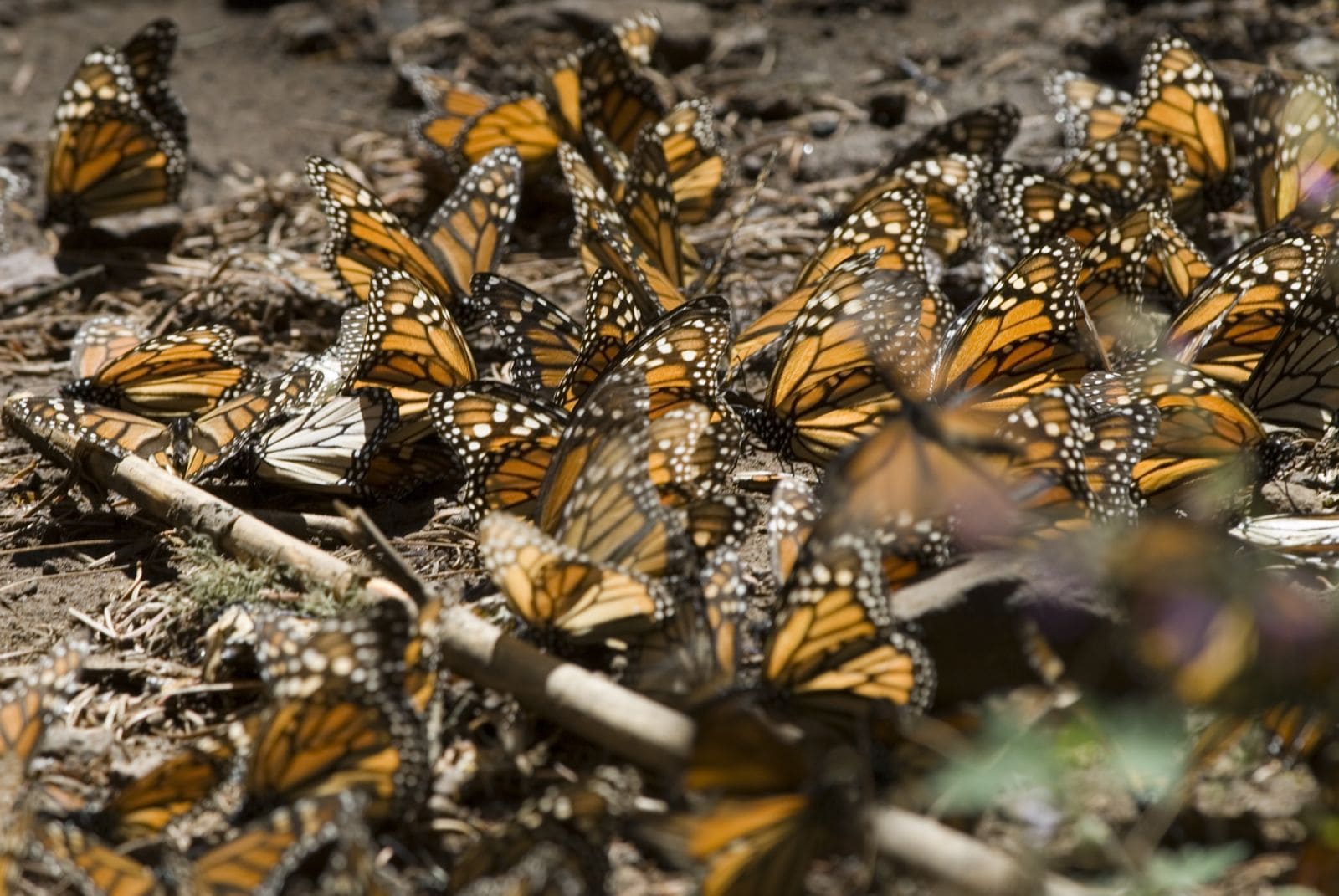 It's hard to believe that the dramatic orange-and-black monarch butterflies that flit around your garden make an epic journey each year. Before you even notice a change in the weather, these majestic creatures instinctually start their trek south to sunny Mexico. For many, this is a 2000-mile trip! To provide a safe haven for these annual guests, this country has set aside over 200 square miles of protected land to serve as butterfly reserves.
To witness this spectacle, plan to visit the Michoacan region between November and March. Each year, the majority of the butterfly reserves open their gates from 9 a.m. to 6 p.m. during these months to allow the public to get a closer look at the billions of monarch butterflies nestled in the native oyamel fir trees. Near the end of February, the Festival Cultural de la Mariposa Monarca celebrates the peak of butterfly season. Although this week is a great time to experience this phenomenon, it is also the most crowded time to visit.
The two most popular butterfly reserves in Michoacan are El Rosario Reserve and the Sierra Chincua Reserve, but many smaller venues are also open to the public. If you're visiting Mexico City, a day trip is all that's needed to enjoy these butterfly reserves. Angangueo, a nearby village, also offers overnight accommodations if you're staying farther afield or would like to spend more than a single day in the butterfly fields. Most visitors drive to the reserves or take a tour bus. The buses only go as far as Angangueo, but you can easily hire a driver to take you to the field of your choice.
If you'd like to learn more about the monarch butterfly and its annual migration, here are few interesting facts you may not know:
Temperatures below 40 degrees Fahrenheit can paralyze the monarch butterfly.
During the migration, these butterflies can be clocked at up to 30 mph but average 12 mph.
The monarch butterfly can soar up to two miles above the ground.
Monarch butterflies have a small amount of a magnetic substance in their tiny bodies. Some think this acts as an internal compass to lead them to their winter grounds.
When the monarch is on the move, it can cover 80 miles each day.
This winter, head south to picturesque Mexico to escape the winter weather just like the monarch butterfly! While you're there, make it a point to visit these heavenly insects in their vacation home. Contact Journey Mexico today to plan your journey:
From Mexico or international: +52 (322) 225 9821
Toll free: 1-800-513-1587