Mexico's Yucatan Peninsula is a hotbed of tourist activity, and for a good reason. Striking blue seas, rich history, and remarkable wildlife make it one of Mexico's most exciting destinations. A lifetime of vacations would not be enough to explore its wonders, but here is a (semi-)comprehensive list of where to go, eat, and stay in the Yucatan Peninsula.
Things to do in the Yucatan Peninsula
Dive the mystical cenotes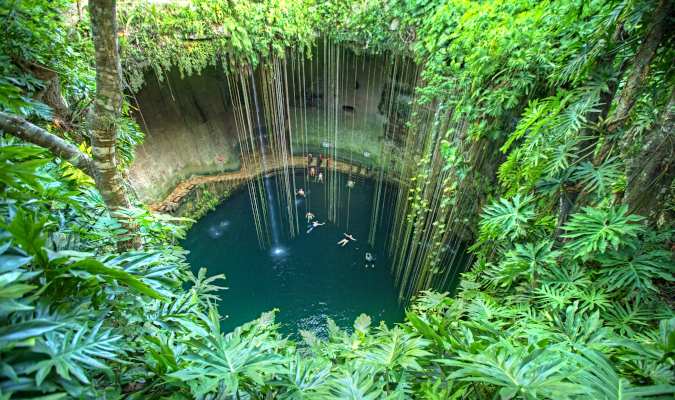 The Yucatan Peninsula is the home of the cenote. These magical fresh-water sinkholes were once revered by the ancient Maya people for their life-giving waters. Now they are one of the area's top tourist attractions. With 6,000 in the Yucatan Peninsula alone, there's plenty of options to choose from, but we suggest visiting the stunning Ik-Kil or Cenote Dos Ojos. You can swim, snorkel, or scuba in their fresh waters, observing the stunning geological formations and wildlife that live beneath the surface.
Read more: Cenotes In Mexico: The Natural Wonders Of The Maya World

Explore state capital, Merida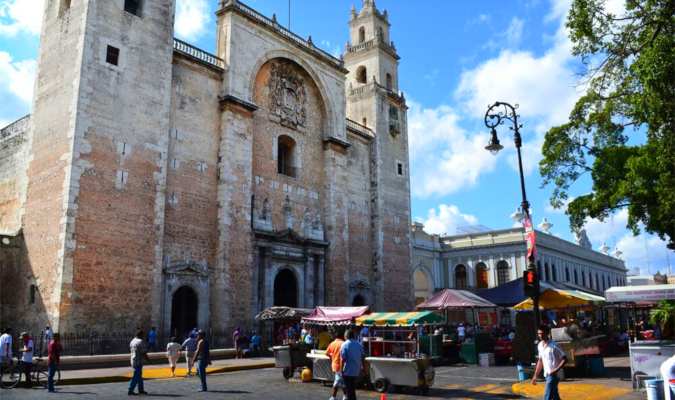 No visit to the Yucatan Peninsula would be complete without a visit to the Yucatan state capital, Merida. Tour its narrow streets with their colorful, colonial architecture. Explore the main plaza, called the zócalo, and visit San Ildefonso Cathedral, one of the oldest churches in Latin America. Dive into museums and visit the city's superb restaurants and bars. Speak to Journey Mexico to organize a private guided tour and learn all about this fascinating, culturally-rich destination.

Swim with whale sharks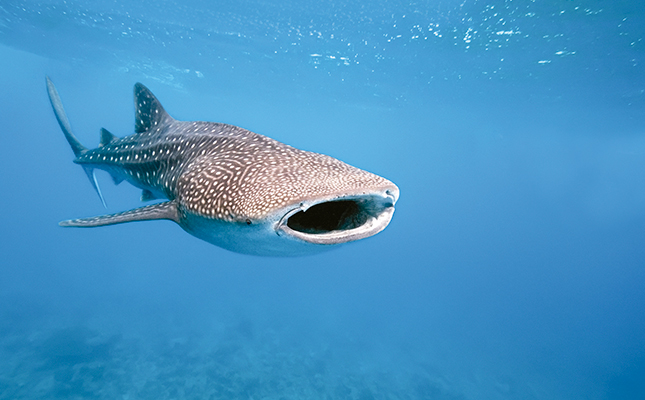 There are not many times when swimming next to an 11-ton shark feels like the right thing to do. But when it comes to whale sharks, the gentle giants of the sea, it's a mind-blowing experience. These colossal beasts — which can grow to 40-feet-long — drift through the Mexican-Caribbean between June to September to take advantage of the area's warm waters. You can arrange a snorkeling tour and hop in the water with them, watching as they patrol the seas.

Tour the fascinating Chichen Itza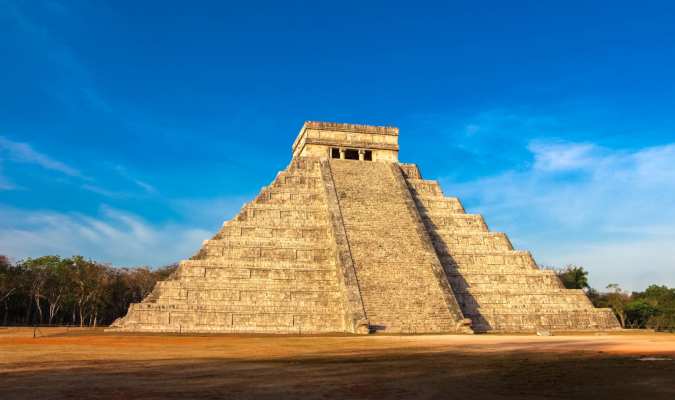 Don't miss out on visiting Chichen Itza, one of the New Seven Wonders Of The World. This stunning archaeological site, which includes the famous El Castillo pyramid, is a tribute to the extraordinary vision and engineering skills of the ancient Maya people. Bring your adventure alive by hiring a private tour guide who can give you plenty of information behind this fascinating archeological site.

Enjoy the ancient city of Ek-Balam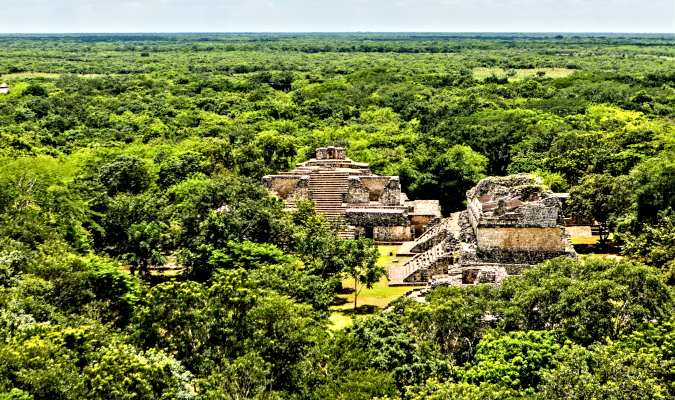 Less well-known than Chichen Itza, but equally as spectacular, Ek-Balam is a must visit for culture fans. The archeological site was a great Maya city from around 600BC to 1,600AD and possibly the center of the Tlalol kingdom. It now boasts a magical temple, intricate carvings, and many impressive pieces of architecture. Again, bring a private tour guide with you to make the most of your trip.

Visit the Coba Archeological Site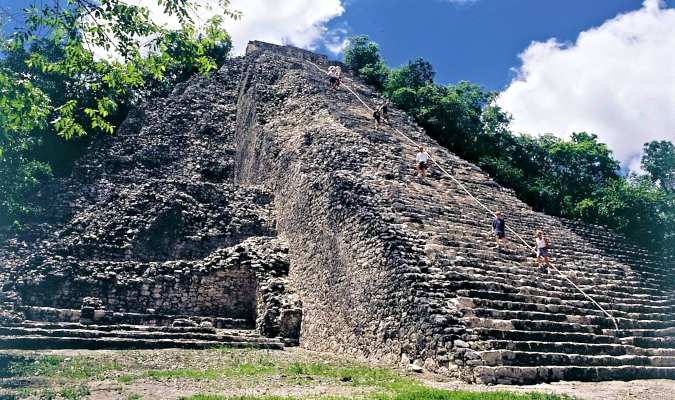 Visit some of the tallest ancient temples in Mexico at the Coba Archeological Site. This ancient Maya city was first inhabited from around 100 AD and remained a center of influence until around 1,000 AD. Now it is home to some of the most fascinating architectural structures from the Maya civilization. Perhaps most fascinating of all is Ixmoja, a 42-meter-high pyramid nestled within a jungle landscape. Unusually, visitors can still climb to the top, using a long rope to help them up the 120 steps.

Explore the Sian Ka'an Biosphere Reserve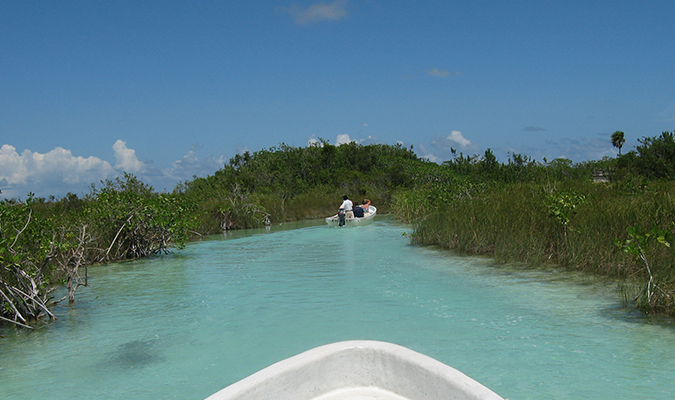 Visit the UNESCO World Heritage Site, the Sian Ka'an Biosphere Reserve for one of the most spectacular animal safaris in Mexico. This sprawling nature reserve is home to a breath-taking array of creatures including spider monkeys, jaguars, pumas, pink flamingos and much more. Visitors can also take a boat onto the twisting waterways of the Sian Ka'an for a water safari and the chance to see crocodiles. You can also grab a snorkel to visit a gorgeous coral reef, home to dolphins and around 500 species of fish.

See the Celestún flamingos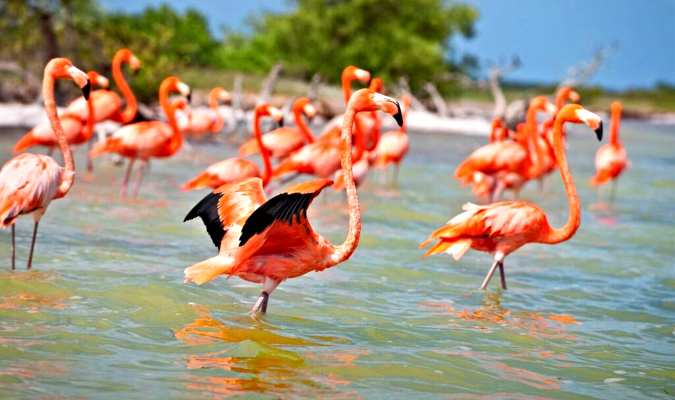 You may have seen flamingos in captivity, but until you've seen them in their natural environment, you've not experienced their true beauty. Every year, thousands of pink flamingos flock to the Celestún Biosphere Reserve to breed. This astonishing gathering is one of the greatest animal spectacles in Mexico and, perhaps, the Americas. The stunning natural reserve is also home to more than 300 other bird species, plus crocodiles and other creatures.

Where to eat
La Chaya Maya, Merida
Known for its medicinal and curative properties, the humble chaya leaf was highly-regarded in the ancient Maya world. Now, it takes center stage at La Chaya Maya, a trendy yet local restaurant in Merida. The restaurant has paid tribute to this regional ingredient by including it in many of their dishes. If you go, try local delicacies such as mucbil chicken, cochinita, or chicken pibil.
Nectar, Merida
to New Yucatecan Cuisine, Nectar takes local specialties and transforms them into something truly spectacular. The eatery is the conception of Merida native Roberto Solis who, without any previous experience, launched Nectar in 2003. Starting with a minimalist offering, the menu has now grown to offer modern Mexican gastronomy at its finest. Get stuck into items such as tacos de sashimi, rib eye al romero, and short rib taquitos.
Ahau, Tulum
From its gorgeous beach-side location, Ahau serves authentic Latin American cuisine. The setting is spectacular. The food is to die for. Each meal is created with fresh, local ingredients bringing vibrancy to their dishes. Order from the grill for an extra-special mealtime. Try Ahau octopus, which comes with rustic potatoes, and a fresh salad. Or you could opt for Ahau beef tacos, which comes with cactus and roasted onion.
Hartwood, Tulum
Sustainability is the guiding principle behind Hartwood, Tulum's most celebrated restaurant. All dishes are created on an open fire within a hand-made wood burning oven and grill. All their fish are caught by spear in the Caribbean Sea and the lagoons of Boca Paila. They work with the local community, buying fresh produce from the communal Maya farms (known as milpas). The menu changes daily based on what the sea is offering.
Porfirio's, Cancun
A contemporary favorite across Mexico, Porfirio's has become known for its iconic Mexican cooking and elegant presentation. Now with eight locations across the country — and more on the way — it has proven itself as one of the great Mexican gastronomic successes. Stop by the Cancun outlet and try dishes such as tuna tartar with a crunchy bread ring and octopus carpaccio.
Du Mexique by Sonya Grimond, Cancun
First opened in 1986 by celebrated chef Alain Grimond, Du Mexique is one of Cancun's great legacy eateries. The restaurant is now run by Sonya Grimond and offers an admirable combination of French and Maya cuisines. Located in what used to be a house, De Mexique brings a relaxed ambiance and a great place to share an intimate meal with friends and family.
Where to stay
Mayakoba resort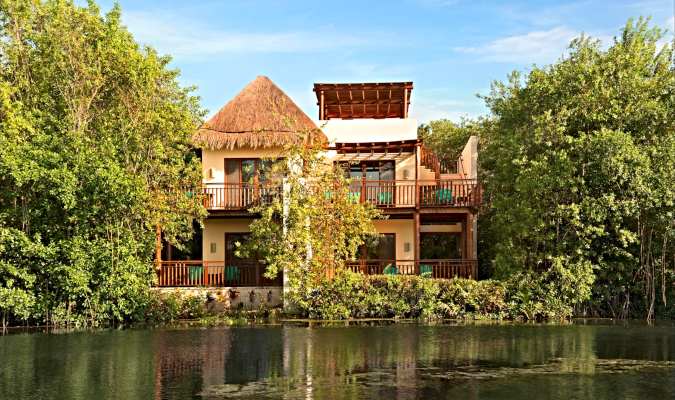 The Mayakoba resort is an ultra-exclusive getaway nestled within the beautiful Riviera Maya. Guests enjoy unrivaled facilities, including a world-class golf course and superb restaurants, plus unbeatable natural beauty. Winding waterways are accessible by boat while twisting nature trails are a great place to explore. The resort itself is split into four separate resorts: Rosewood, Banyan Tree, Fairmont, and Andaz. Each comes with its own charms and access to the wider complex.
Chable Resort & Spa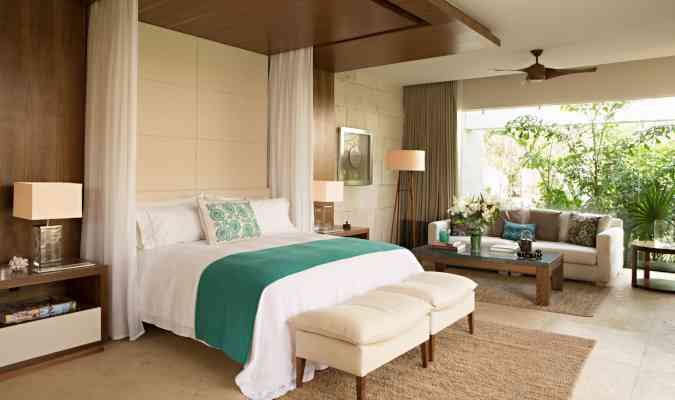 One of the world's finest wellness getaways, Chablé Resort offers the ultimate in physical and mental rejuvenation. Centered on ancient Maya healing practices, guests can enjoy a personalized wellness program to help them meet their goals. The spa itself draws its spirituality from a freshwater cenote that has become the center point for the healing process.
Hotel Xixim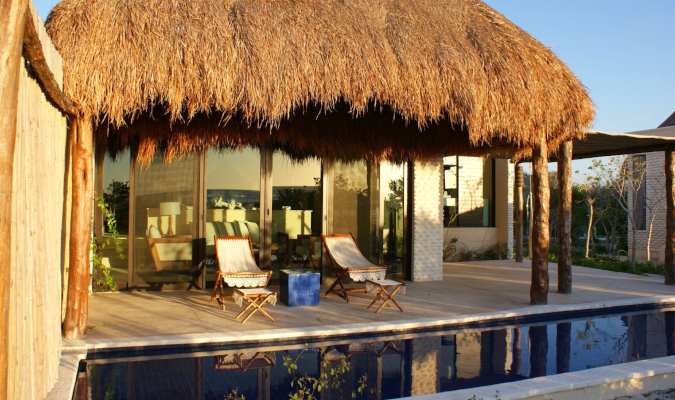 A unique, rustic getaway in the heart of the Celestún Biosphere Reserve, Hotel Xixim is ideal for an authentic Mexican vacation. Untouched beaches, beautiful sunsets, and a wonderfully diverse range of birdlife make it a true tropical paradise. Luxury bungalow-style villas with authentic Maya thatched roofs and internal stone walls make you feel like you're miles away from the stresses and strains of everyday life.
Booking a vacation in the Yucatan Peninsula
The Yucatan Peninsula is truly Mexico's playground. Culture vultures can circle the ancient Maya cities while adventurers can dive into magical cenotes. Animal-lovers can swim with ocean beasts or take the safari of a lifetime. But, whichever adventure you want, make sure to speak to Journey Mexico, the Mexican travel experts. Our unrivaled knowledge and expertise of the country give us unique access and insight into the Yucatan Peninsula's greatest experiences. Click more info below and start planning your adventure today.